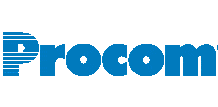 Senior Project Manager, Sustainment & Operations at Procom
Vancouver, BC
Client ID: 273745
Senior Project Manager, Sustainment & Operations
On behalf of our client, Procom is seeking a Senior Project Manager, Sustainment & Operations in downtown Vancouver,BC
Senior Project Manager, Sustainment & Operations Job Details
This role was specifically created to prepare, facilitate and stabilize the handover of a number of new Enterprise applications that are currently being set-up and implemented in the organization, such as SAP Success Factors, Dynamics 365, Maximo, Isometrix, Mulesoft, PowerBI. These applications are being developed/configured and deployed by a dedicated program organization, which will hand-over ownership to the existing sustainment and operations organizations.
Prepare post deployment strategy for warranty, sustainment and operations of the applications, not limited to traditional in-house application support
Agree detailed deployment model with the development program teams.
Ensure appropriate testing plans are in place to support Release Management
Design the detailed sustainment model and estimate required resourcing.
Make recommendations for the organizational model and facilitate the change
Determine the global, central, regional, local sustainment requirements
Drive the handover to Operations minimizing operational impact
Engage with user groups representatives, senior management, delivery partners and vendors
Manage the organizational change for the receiving sustainment organizations
Identify skills sets required and training and development solutions.
Assess current and future capability, skills, competency and capacity requirements
Must have 3+ year experience implementing SaaS and Hybrid Multiple-Cloud solutions for Applications at Clients
Facilitate establishment of sustainment and performance metrics and KPIs
Must be familiar with ITSM &  Multi-tier Support Model principles
Dimensions 
The PM is expected to deliver all assigned projects on time, on budget, on plan, and with a high level of quality.  While there will be no staff directly reporting into this role, the PM will be required to manage and supervise resources that have been assigned to the respective project.  The PM is responsible for the following activities: 
 
Ensuring that a Project Lifecycle (from Initiation to Closure) is executed based on the current  PMO policies and framework as defined in the PMO website; 
Managing the projects from initiation to closure with a committed goal of delivering on time, on budget, scope complete with a high level of quality and business satisfaction; 
Overseeing and managing the team members working on the project; 
Working with Operations and Departmental managers to request and obtain required resources to meet deliverables; 
Managing all funds spent in relation to the project, this includes maintaining a detailed current view of budget, actuals and forecast numbers; 
Providing transparency into project health through published schedules, regular status reporting, and current budget and forecasts; 
Managing and documenting any scope changes impacting schedule, budget or quality; 
Monitoring project team timesheet reporting to ensure proper project accounting; 
Acting as a mediator between project stakeholders and the project team; 
Identifying, resolving and escalating any issues and risks as required; 
Ensuring that all relevant documents and artifacts are stored in the appropriate project folders
as per the PMO framework requirements and are readily available for scrutiny by the PMO, management, and Internal Audit; 
Key Accountabilities
Ensuring all projects have been properly authorized for execution at each stage of the lifecycle including Architectural and Security reviews and approval;  
Ensuring execution of all phases of the projects are conducted in a responsible, safe manner ensuring there are no unreasonable risks taken that would jeopardize safety in any way; 
Conducting ad-hoc project audits to confirm they are on track with documentation, budget, schedule and scope to mitigate potential risks to compliance or project success; 
Verifying project process compliance for Corporate Applications SOX and related audits. 
Deliverables
Project Proposals, Project Charters, Project Estimates, Project Dashboards and Metrics
Gantt Charts, Milestones, Governance, Risk Registers, Cost Reports
Business Cases, Investment or Funding proposals (Appropriation Requests)
Requirements Documentation, Test Plans, Close out reports, Lessons learned
Stage Gate documentation and other project artifacts
Senior Project Manager, Sustainment & Operations Mandatory Skills
10+ years managing IT projects in a large complex corporate environment, 
10+ year experience in Application Lifecycle Management (Development, Implementation, Sustainment and Operations) in an Enterprise Organization with on–prem and cloud solutions.
Practical experience managing Application projects greater than $10M 
Proven management and team leadership abilities 
Cost Management, Change Management, Risk Management experience
Familiar with Agile methodology, Scrums, Sprints, etc.
Strong verbal and written communication skills at both technical and executive level 
Familiarity with Mining or other Natural Resource business desirable 
Skilled in the use of Microsoft tools such Excel and Project Online 
Proficient Spanish, both written and spoken, is considered an asset 
Bachelor's degree or equivalent professional experience 
PMP certification (preferred) 
PMI Agile Certified Practitioner (preferred) 
Senior Project Manager, Sustainment & Operations Assignment Length
12 months
Senior Project Manager, Sustainment & Operations Work Location
Downtown Vancouver
Senior Project Manager, Sustainment & Operations Start Date
ASAP