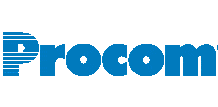 Senior QA Analyst - ESB & ETL at Procom
Saskatoon, SK
Client ID: 275631
Senior QA Analyst – ESB & ETL
On behalf of our client, a well-established Canadian organization, Procom Consultants Group is seeking a senior QA Analyst with ESB & ETL working experience to join a 6 month assignment in their office in Saskatoon, SK (daily allowance available to assist with the move).
Senior QA Analyst – Job Details
The first deliverables will be the creation of Test Scenarios and Test Cases, related to the use of ESB or ETL for the integrations required by this project.
In collaboration with the Ecommerce QA Lead, this role will also be responsible for executing test cases, evaluating testing quality, aligning to testing timelines, performing defect management including tracking defects on HP ALM and reporting on testing progress.
Engage with the architect, BA and/or developers to better understand the business rules and data logic so test cases and scripts are aligned to the rules/logic being tested.
Senior QA Analyst – Key requirements
5 + years of QA experience in Canadian Organizations
Experience with testing an enterprise service bus, preferably the IBM Integration Bus (IIB)
Experience testing Ecommerce platform for both mobile and Web applications
Familiarity testing ETL integrations
Advanced experience on projects with 5 or more integrated systems
Advanced knowledge of SQL is expected and working knowledge with large data flat files
Strong experience with Database SQL queries
Strong experience working with multiple databases
General knowledge of RDBMS (Relational Database Management System) hands on experience with at least 2 flavours of SQL (DB2, Oracle)
General knowledge of UNIX and its major protocols (ftp, ssh,, telnet).
Experience with the flat files, XML, parsing concepts and file transport across different systems
Advanced user skills with HPQC and/or HP ALM. (Requirements, Testing and Defects modules)
Proven experience with documentation mainly with documenting the defects and test results
Requirements Review and Analysis of both functional and non-functional business requirements
Create gap analysis (report gaps in requirements)
Requirements Traceability Matrix
Walk through requirements with business and technical leads to remove gaps
Derive test scenarios from Requirements
Create test cases and test scripts for each scenario and link them to requirements
Executing test cases
Upload of testing information to HP ALM plus other HP Admin duties when requested
Execute test cases and update test cases with actual results and evidence of execution/results
Logging defects, collect and document test evidence
Create test data, Support of operational regression testing
Escalate issues & provide backup for Sr. QA Lead when requested
Senior QA Analyst – Assignment Location
Saskatoon, SK
Senior QA Analyst – Length
6 months (Potential extensions)
Senior QA Analyst – Start date
ASAP