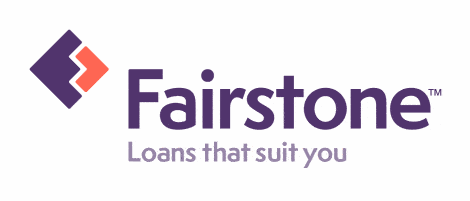 Senior Representative, Collections at Fairstone Financial
Montreal, QC
The Sr Representative, Collections is primarily responsibilities consist of collections, negotiations with customer to resolve delinquency problems and identifying and addressing early stage of delinquency thru to REO  stage servicing requirements, needs/issues, volumes, timelines, etc. for a Fully Secured Real Estate  and a Personal Loan Homeowners portfolio. The representative will work in a goal-oriented environment to meet production indicators and to achieve individual and team performance targets and core competencies.

Responsibilities will include:
Assist with daily and monthly data transfer to various vendors to support collection activities
Liaison with vendors and business partners to ensure quality transfers and data integrity
Manage incoming requests (by telephone and email) for account based information related to collection matters and special circumstance accounts
Manage Bankruptcy, Litigation and Recovery accounts
Validate and approve vendor invoices for payment 
Support new and existing business initiatives
Maintain working relationships with Solicitors, Real Estate Agents, Appraisers and Broker
Maintain working relationships with Branch Managers, District Managers and Area Directors
Order Appraisals
Conduct Property reviews for vacant abandoned, etc.,
Fairstone is an equal opportunity employer. Accordingly, we will make reasonable accommodations to respond to the needs of people with disabilities.  Individuals who view themselves as Aboriginals, members of visible minorities, and disabled are encouraged to apply in confidence.
Job Qualifications:
High school diploma
Minimum of 1 years of experience in the Financial Services industry performing or call centre environment 
Understanding of collections processes    
Skills/Abilities
Customer service based mind set
Strong negotiation skills
Proven ability to interact and communicate effectively with all levels and build partnerships with main stakeholders
Strong MS Excel, Access & Word skills
Excellent written and communication skills with a strong attention to details
Must be able to address multiple issues in a high paced/high pressure rapidly changing environment. Time management skills are critical.
Bilingual preferred (English and French)
Compensation and Benefits for Permanent Employees:
▪Very Competitive salary with bonus potential
▪Flexible Health, Dental, Vision Benefits and 
▪Employer Sponsored Pension & Savings Plan 
▪Paid Planned and Unplanned days 
▪Tuition Assistance Programs, Volunteer Day, Personal Days
▪Ongoing Learning, Development and Manager Training 
▪Opportunities for Advancement 
▪Referral Incentives up to $ 5000.00 
and Much More……