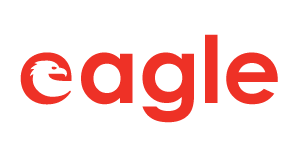 Senior Security Specialists (TRA) - 3 Positions from Eagle Professional Resources
Toronto, ON M5C3G7
Eagle currently has a career opportunity for three (3) Senior Security Specialists (TRA) and we are looking to speak to qualified candidates with the skills and experience outlined below.


This position is six 6-month contract to start in March.


Key Senior Security Specialists (TRA) Skills
Expert knowledge in Application Security (8+ years)

Hands-On Experience conducting security risk assessment (10+years)

Experience conducting application vulnerability assessment/penetration test (5+years)

Current experience in Cloud Security and the evaluation/review/RFP of cloud-based service such as Amazon Web Services, Salesforce in a public sector environment

Experience working in the government/public sector (4+ years)

Experience implementing security policies, procedures and processes (4-8 years)

Current experience in external contract/vendor RFP (both Cloud and on-Premise): security requirements, evaluation, due diligence and review (5+ years)
As Senior Security Specialists (TRA), you will be responsible for:
Perform security review(s): Threat Risk Assessments (TRA), vulnerability assessment, Cloud security assessment, technology review, application review, architecture review, project review, RFP evaluation
Develop and maintain Cyber Security governance, policies, guidelines, procedures, standards and safeguards.
Specify IT security products and processes.
Direct the review, development, testing and implementation of Cyber Security plans, products and controls.
Conduct research to aid in the security risk assessment of operations, capital projects, and IT systems.
Regularly review the enterprise for weaknesses in IT controls and procedures, and recommend measures to eliminate or mitigate the same.
Provide subject matter expert support/consultation to RFP design and evaluations, as directed.
Provide strategic guidance regarding the appropriate use of new technologies (SaaS, BYOD, Cloud), the threat landscape and areas of potential concern.
Maintain up-to-date, in-depth knowledge of cybersecurity and associated techniques and technologies, and disseminate this knowledge within the function and, where appropriate, within the wider IT team
Clearly translate cybersecurity and information security challenges into business language and produce detailed risk assessment reports.


Do not miss out on this opportunity, apply online today!


Eagle is an equal opportunity employer and will provide accommodations during the recruitment process upon request. We thank all applicants for their interest; however, only candidates under consideration will be contacted. Please note that your application does not signify the beginning of employment with Eagle and that employment with Eagle will only commence when placed on an assignment as a temporary employee of Eagle.


JOB# 70058