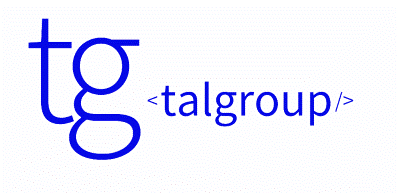 Senior Software Engineer at TAL Group Inc
Toronto, ON
Hiring a full-time Senior Software Engineer in Toronto, ON! Our client, a fast-growing innovative cloud-based organization, is looking for a seasoned Software Engineer to join its growing team. We're looking for a top-notch engineer who takes pride in designing elegant solutions and developing impeccable code.

This role will work within our client's Lending and/or Insurance technologies building out features and helping guide their platform roadmaps. This role will work in a dynamic and fast-paced environment and works with cross-functional teams (including Product Mangers, BA, QA, and directly with customers).

Perks You'll Love
- Join an innovative, people-centric organization with a diverse, passionate team
- Enjoy opportunities to continuously grow, learn & advance your career
- Fantastic culture and challenging projects

What You'll Be Doing
- Helping develop a new software product from the ground up, staying true to our client's core values and needs while lending your own creativity to the mix
- Work closely with Product Manager and other SMEs to interpret requirements and translate them to software solutions.
- Develop technical design and software architecture documentation
- Lead design/code review and change control meetings by setting the agenda and facilitating the discussion
- Create Proof of Concepts (POC), wireframes, and prototypes that illustrate current and future workflows and product design
- Work with the Quality Assurance team to review test plans, test scenarios, and test cases
- Plan and execute full software development life cycles (SDLC) for each assigned project, adhering to company standards and expectations
- Participate in efforts to improve software development life cycle processes
- Conducting meetings and presentations to share ideas and findings

What You're Bringing
- 5+ years of previous experience in software development of scalable web-based applications
- BS in Computer Science or related field preferred
- In-depth knowledge and experience in the Microsoft technology stack
- Experience working within an agile development process, specifically with Scrum and backlog management tools
- Experience in financial services and lending considered a definite asset
- Able to take feedback constructively and iterate on ideas and solutions from multiple stakeholders with differing opinions
- Meticulous thinker who can effectively work out all the details when presented with big ideas
- A passion for championing innovation
- Understanding of user-centric design
- Excellent written and verbal communication skills
- Must demonstrate the ability to explain technical concepts to a non-technical audience
- Ability to communicate effectively with all stakeholders; i.e. technical architects, business leaders and users
- Demonstrated ability to analyze problems and identify re-usable components within a solution
- High ownership, passion and work with sense of urgency
- Thrives in rapidly changing environment
- Ability to participate and lead group requirement sessions with confidence and conciseness

We Are An Equal Opportunity Employer
All qualified applicants will receive equal consideration for employment without regard to race, color, religion, gender, gender identity or expression, sexual orientation, national origin, genetics, disability, age, or veteran status.

Canadian Work Authorization
All applicants MUST be authorized to work in Canada. Any applicants not meeting this criteria will not be notified and will not be considered eligible for the position.