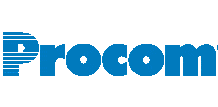 Senior System Analyst from Procom
Calgary, AB
Client ID: 283822
Senior System Analyst
On behalf of our client, Procom is seeking a Senior System Analyst for a 1 year contract in Calgary, Alberta.
Senior System Analyst Job Details
Our valued client requires a Senior System Analyst to provide analysis, design, and task coordination for various Web Business Office initiatives.
Senior System Analyst Responsibilities:
Provide analysis, design & task coordination, strong written and verbal communications skills as well as the ability to support multiple initiatives by collaborating with multiple teams and clients.
Senior System Analyst Must Have Skills:
Enterprise vendor software package implementation experience: 5 Years
Gathering, analyzing, and documenting requirements: 5 Years
Identifying and analyzing technology-related issues: 3 years
Problem solving experience: 3 Years
Senior System Analyst Nice to Have Skills:
Previous work experience with municipal, other government organizations, or other large organizations
Creating and managing project plans in Microsoft project online
Creating test plans and coordinating testing
Expertise with Adobe Experience Manager (AEM), Sites and Forms
Experience with Oracle or other relational databases
Experience with supporting clients in a complex technical environment
Experience with deployment best practice including continuous integration and automated testing
Ability to estimate, schedule tasks and coordinate the work of technical resources
Ability to work with minimum supervision, demonstrating initiative and meeting deadlines
Senior System Analyst Assignment Length:
Senior System Analyst Job Location: