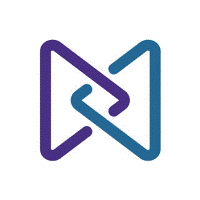 Senior Systems Engineer at T.E.S. Employment Solution
Gatineau, QC
1 year contract
The Senior System Engineer Contractor, is required to conduct the tasks that may include, but are not necessarily limited to, the following:

Provide guidance and assist the CA on the development of the concept of operations and operational requirements;
Develop and validate the system requirements specification;
Review system specifications;
Review technical risk and integration issues, and recommend mitigation or alternate solutions;
Aid in the design of the systems option analysis program and provide review of outcomes;
Develop/Prepare and assist in the sustainment business case and procurement business case analysis;
Develop/Prepare and assist in establishing the plan of activities to support the analysis and research with each of the procurement options to be analysed in the business cases;
Establish the relevant engineering plans associated with Options Analysis and Definition phases and identify resource requirements;
Participate in and coordinate industry engagement or meetings to support Options Analysis work;
Conduct and prepare the results of technical investigations to support the business case analysis and future work in Definition phase;
Develop and implement any specific guides, tools or practices to support the project and equipment program;
Develop and review evaluation plans and participate in proposal evaluations;
Develop and review test and trials plans and various engineering reports;
Develop and review statements of work for the options analysis and definition stages of a project;
Advise on the implementation of system engineering policy for the program; and
Provide support to the program LCMMs, which includes providing engineering reviews and advice to the LCMM during investigative work performed as a team.
To perform the services under this SOW, the Senior System Engineer Contractor must be a specialist in one of the following engineering disciplines: Aerospace; Chemical; Electrical, Software, or Mechanical.
The Senior System Engineer Contractor must be proficient in using basic computer software applications, i.e. MS Outlook, MS Project, MS Word, MS Excel, MS Access as utilized by DND/CF and industry as well as record management software such as DND Records, Document and Information Management System (RDIMS).