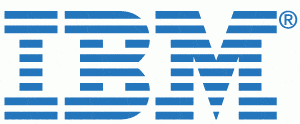 Senior Systems Quality Assurance Lead) at IBM CA
Ottawa, ON
The IBM – Resource on Demand Team is seeking a Sr. Systems Quality Assurance Lead for a contract opportunity in the Ottawa area.
Role description:
The Sr. Systems Quality Assurance Lead Service Provider will provide quality assurance leadership, as well as perform manual testing, to ensure the delivered solution meets the technical specifications and design requirements.  The role may participate in the test automation effort to support other test engineers. 
Plans, coordinates and oversees activities related to the Quality Assurance activities for enterprise information systems

Provides technical guidance on major upgrades to enterprise applications

Conduct project risk identification and mitigation action planning with the team

Assist team in project coordination of technology team (system analysts and infrastructure analysts)

Work with Continuous Delivery team on promoting the use of and adoption of test automation

Leads the provision of expertise for the complex elevated technical support issues including solution lifecycle management

Promptly escalate issues, which affect product delivery and quality that are beyond scope of influence and report same to reporting manager

Conduct system wide requirement analysis and design
Mandatory Skills:
Canadian Federal Government Security Clearance – Enhanced Reliability Status or higher

Understand the functional and technical aspects of the application to be tested (Azure API, web application, integration services like Biztalk or LogicApps) through stories, network topology, data flow diagrams, data contracts, etc.

Review stories and request clarifications as needed until clear and testable  

Provide testing estimates

Write test strategy and test plan

Define and prioritize the test cases to be covered

Identify the test cases to be automated

Identify, assign and follow-up on testing prerequisites completion

Write detailed test cases in Microsoft Azure DevOps (ADO) with feature/story traceability

Execute manual tests in ADO

Coordinate integration testing, UAT and production deployment testing

Make sure testing results are timely populated in ADO and maintain testing dashboards

Make sure bugs are reported and follow-up on resolution and retest.

Monitor status of schedules automated tests execution in all environments

Provide accurate and detailed weekly task reports

Conduct configuration and team management of own work

Mentor junior team members with the assistance of PM/Architect
Nice to have:
Object-oriented programming skills

Knowledge of Enterprise Integration patterns

Knowledge of BizTalk

Knowledge of C#.net, web services (C#.net, VB.net, VB 6.0, C++, JavaScript, HTML, XML, OOA and OOD Concepts)
We wish to thank all applicants for applying for this position, however, only candidates selected for prelim interviews will be contacted.
 

NO VENDORS OR AGENCIES PLEASE