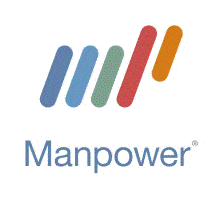 Senior Talent Acquisition Advisor from Manpower Professional
Calgary, AB
Senior Talent Acquisition Advisor

Manpower is currently seeking a Senior Talent Acquisition Advisor for a long term contract with a major PetroChemical company in Calgary, AB.

Specific Accountabilities:
• Provide value-added talent acquisition related advice to hiring managers and influence talent decisions, challenging hiring leaders and hiring teams to make the best hire possible
• Work closely with the Human Resources Business Partners to ensure alignment in strategy (including understanding workforce plans, initial approach, managing recruitment outcomes, situational sensitivities, etc.)
• Leverage the company's Talent Scout to build talent pipelines for key and critical roles
• Able to leverage technologies to locate, engage, and attract prospective candidates e.g. social media, niche job boards and other industry channels to source talent
• Work effectively with hiring leaders, and be prepared to address issues in a direct and collaborative way
• Conduct behavioural interview training with hiring teams
• Provide expertise on the development of interview questions utilizing various behavioural, situational and values-based questions as appropriate
• Participate in the selection process (post interview debriefs) with the hiring teams and facilitate the offer process with the hiring leader
• Participate and lead some project work related to Talent Acquisition deliverables and potentially overall HR team deliverables
• Provide mentorship to team members, in support of their further development
• Keeps relevant information current for reporting

Educational Requirements / Experience
• Bachelor's degree in business / management or related discipline preferably in Human Resources
• 8+ years of full-cycle recruitment experience is desired but consideration may be made for individuals with Human Resources Business Partner experience complemented by at least 4 years of full-cycle recruiting and advising experience.
• Superior communication (written and verbal) and facilitation skills to coach, challenge, influence and guide teams through decision making
• Ability to lead 20 to 25+ requisitions on an on-going basis through full-cycle recruitment
• Results orientated with ability to proactively anticipate issues and take initiative to recommend solutions
• Build effective relationships with clients and colleagues across the organization
• Responsive with clients and colleagues in responding to queries
• Adept at managing expectations of clients and colleagues, and builds a reputation as someone who follows up and follows through
• Self-motivated with strong planning, organizational, and time management skills
• Strong capacity for change with continuous improvement approach
• Ability to maintain confidentiality when working with restricted and sensitive information
• Understands and follows standard work processes, knowing when to escalate issues and where exceptions may be needed
• Previous experience with SAP and an Applicant Tracking Systems (i.e. SuccessFactors) is an asset
Please email your resume directly to

melissa.hughes@manpower.com

or 403-298-4387.