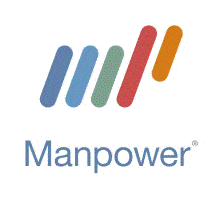 Senior Technical Consultant at Manpower Services
Calgary, AB
Manpower is currently seeking a Senior Technical Consultant to fill a full time permanent position with one of our clients in Calgary.
Accountabilities
Manage and execute IT infrastructure projects
Pre sales client assessments
Create and optimize presales client assessments
Provide vCIO services to clients - audit, assess and document clients' IT infrastructure, processes and procedures and make recommendations for improving them
Determine client's IT requirements and design appropriate on-premises and/or cloud based solutions
Create technical solutions, Bill of Materials, Statement of Work for client proposals
Work with sales to deliver client solution proposals and roadmaps
Oversee and conduct Quality Assurance assessments for clients
Mentor technical staff and provide escalation support
On boarding new clients
Provide remote and on-site support for clients' IT systems.
Research & development for new products and services
Knowledge, Skills & Abilities
Bachelor's degree in engineering and registered as a professional engineer or eligible for registration with APEGA is required.
4 years of industry-related experience.
Project management capabilities in order to successfully prioritize multiple projects to meet task, deliverable, and deadline requirements while managing stakeholder expectations.
A good functional knowledge of Microsoft Office and ability to utilize other engineering/technical computer applications.
Ability to communicate effectively, both verbally and in written form. This includes the ability to effectively interact with peers, management, internal/external stakeholders, vendors and service providers.
Formal project management training, and a credential with the Project Management Institute (PMI)
Leverage innovation in project planning, development, coordination and other areas of accountability.
Experience in :
Windows server operating systems - 2008 R2, 2012, 2012 R2, 2016, 2019
Active Directory and Group Policy
Virtualization technologies – Hyper-V, VMware
Microsoft Azure
Office 365 suite of technologies
Exchange Server 2007, 2010, 2013, 2016
Office 365 Hosted Exchange
Microsoft Remote Desktop Server
Backup solutions such as Datto and Veeam, etc.
Networking protocols and equipment (TCP/IP, DNS, DHCP, SMTP routers, firewalls, switches, VLANs, etc.)
Sophos Endpoint Protection, firewall and related security products
HP and/or Dell server hardware
IaaS virtualized cloud Servers, networks, firewalls
UPS technologies
Remote Monitoring and Management platforms (ie: Solarwinds N-Central)
Professional Services Automation (PSA) systems (ie: Autotask)
Please email your resume directly to Shraddha Verma at Shraddha.verma@manpower.com
or call 403.615.8325
Even if this one might not be the one for you, please do not hesitate to send your email to Calgary.ab@manpower.com and let one of our Talents Management Consultants connect with you about our other opportunities, or visit our web page at manpowerab.com and check out our current open positions.
Follow us on Facebook (manpoweralberta), Instagram (Manpower.AB), twitter (ManpowerAB) & LinkedIn (ManpowerAB).