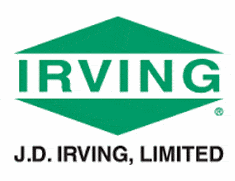 Senior Vice President Procurement at Corporate Irving Group Moncton
Moncton, NB


Senior Vice President, Procurement
 
Headquartered at 100 Midland Drive, Dieppe, NB  E1A 6X4, the J.D. Irving, Limited Moncton-based companies have plants, terminals, operations and sales office throughout Canada and in the United States.  We are a dynamic, rapidly growing and successful group with diverse interests.   We're proud to be part of the larger Irving Group of Companies, a family owned business whose commitment to quality products and services dates back over 135 years.
Reporting to the President, the Senior VP, Procurement will have the responsibility to create, lead and implement procurement strategies for Cavendish Farms, Irving Consumer Products and Midland to leverage supply base to reduce cost, improve quality, support growth and improve service and delivery.   Will lead key activities including:  Sourcing/vendor management, procurement/purchasing, commodity hedging/risk management, cost management/continuous improvement. The successful candidate will bring significant vision and leadership to the role.
This is a full-time, permanent staff role based in Dieppe, NB.
Qualifications:
Education Required: 

Bachelor's Degree
MBA considered to be a strong asset

Years of Experience:

20+ years of procurement and sourcing experience is required; industry related experience an asset
15+ years of leadership experience in procurement environments leading high performing teams

Proven vendor management, strategic sourcing, negotiating skills and business-acumen.
Experience in sourcing for a multi-division business is desired, in addition to procurement experience in the United States.
Experience in manufacturing, engineering and capital projects would be an advantage.
Require a sourcing or supply chain designation.
Language of work:  English
Able to travel across North America
Key Responsibilities:
Build a world class sourcing capability; improve team efficiency and effectiveness; leverage spend across all J.D. Irving, Limited companies.
Procurement vision and modeling through corporate and operations strategy.
Manage, maintain, and develop a value-optimized, reliable sourcing matrix with a balanced approach to vendor partnerships and cost. 
Coordinate and collaborate with operations to ensure organization-wide opportunities and Irving Group standards are successfully achieved.  Serve as primary point of contact to vendors to ensure the needs of operations are reliably met.
Cost and performance: Budget preparation, financial management, business optimization, improve/develop processes.
Work with leadership team to establish process improvement initiatives and to lead a successful procurement team.
Provide factories with a supply chain that provides best cost, quality and delivery in direct and indirect materials and services (including raw materials, packaging, spare parts, technical services, transportation, and warehousing).
Right suppliers (internal and external) doing the right things, right agreements and vendor management to ensure continuous improvement.
Provide corporate offices with professional procurement support in areas such as marketing, facilities, professional services, major capital projects, IT infrastructure.
Help grow affiliate revenue by encouraging suppliers to use affiliate businesses.
What We Offer:
J. D. Irving, Limited is proud to offer a competitive salary commensurate with the experience of the candidate and benefits package, including but not limited to medical, dental, and vision.
For further details, please contact Natasha Arseneault at Arseneault.natasha@jdirving.com
Please apply online for this career opportunity with an updated resume with experience and education is required.
We appreciate your interest in our company.  Only those candidates selected for an interview will be contacted. 
To learn more about our products and services, click here.
J.D. Irving, Limited is committed to the principle of equal opportunity in its employment practices and to providing an environment free from discrimination and harassment for all employees.
We do not accept unsolicited resumes from search firms or employment agencies, and we are not responsible for any fees related to unsolicited resumes.
Additional Information: