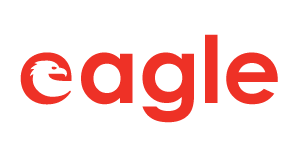 SharePoint Analyst from Eagle Professional Resources
Winnipeg, MB R3L2T4
Eagle is currently seeking a SharePoint Analyst for a four (4) month contract opportunity, scheduled to begin in December.


Key Responsibilities


The successful candidate will be responsible for:
Supporting the development and customization required for corporate knowledge sharing platform (SharePoint), including monitoring and improving productivity;
Developing and maintaining code required to support the corporate portal environment, intranet, internet and extranet sites (ASP.NET, SharePoint 2007-2013);
Developing and modifying custom applications for websites using, but not limited to, SharePoint features, web parts, workflow, lists, etc.;
Developing data integration between databases as required (SharePoint and external, SharePoint and SQL Server, etc.);
Providing support for assigned systems and applications;
Developing test data and analyzes results;
Analyzing current systems through review of documentation and interviews with IT clients;
Preparing or providing input into one or more of the following:


Feasibility studies, cost benefit analysis or business case;
Requirement definitions;
Conceptual design documents;
Plans;
System designs;
Project estimates;
Implementation planning;
Systems and programs specifications;
Systems and client documentation;
Defines testing requirements; and,



Troubleshoots production systems.


Skills and Qualifications


The qualified candidate must have:
Diploma or Degree in Computer Science or related IT discipline;
Three (3) years' experience in systems analysis, design, and/or programming, of which two (2) years must be using applicable software (SharePoint);
Experience should include .NET technologies (such as Visual Basic.NET  and ASP.NET) and web development within a Microsoft environment;
Experience using VMware for virtual machines;
Experience in custom development like: Web Parts, Workflows, List Definitions, Site Templates, Master Pages, User Controls, Content Types and Page Layouts;
Experience with SQL Server Database Programming (Stored Procedures);
Demonstrated ability to create Design Specifications based on System Use Cases, User Stories, Business Use Cases, and/or Requirements Documents;
Demonstrated ability to create a prototype based on System Use Cases, User Stories, Business Use Cases and/or Requirements Documents;
Demonstrated ability to create System Use Cases or Analysis Documents based on Business Requirements;
Demonstrated competency in the following or other applicable technologies and skill sets:


MS SharePoint 2007, 2010, 2013;
SharePoint Designer 2007, 2010, 2013;
ASP.NET (VB.Net, C#.Net);
Visual Studio.NET 2008, 2012;
Client scripting (AJAX & JavaScript, Jquery, Angular);
XML, XSLT;
Info Path 2007, 2013;
SP Services, REST API;
BDC, BCS, Secure Store Service;
CAML Query builder;
Control Point, SP Manager, SP Log Viewer;
Good understanding of permissions matrix;
Experience using TFS;



Experience in project management;
The ability to manage multiple activities within established deadlines;
Demonstrated ability to complete technical reports and conduct thorough research;
Understanding of high-level architectural solutions;
Demonstrated ability to communicate effectively, orally and in writing, in order to convey technical information in a clear, concise and understandable manner for both technical and non-technical audiences;
Demonstrated ability to establish and maintain effective relationships and communications with supervisors, other employees, and vendors;
Knowledge in system integration is an asset;
Working knowledge of general insurance terminology and practices is an asset; and,
Experience with MCSD (Microsoft Certified Solution Developer) in SharePoint 2013 or MCM (Microsoft Certified Master) in SharePoint 2013 are assets.


Don't miss out on this opportunity, apply online today!


Eagle is an equal opportunity employer and will provide accommodations during the recruitment process upon request. We thank all applicants for their interest; however, only candidates under consideration will be contacted. Please note that your application does not signify the beginning of employment with Eagle and that employment with Eagle will only commence when placed on an assignment as a temporary employee of Eagle.