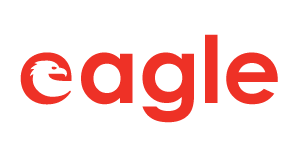 SharePoint Specialist at Eagle Professional Resources
Calgary, AB T2P2X6
Eagle is currently seeking a SharePoint Specialist for a six (6) month contract opportunity, scheduled to begin immediately.


Key Responsibilities


The successful candidate will be responsible for:
Administering and maintaining on-premises enterprise implementations of SharePoint 2013 and SharePoint 2016 as well as Sharepoint Online;
Configuring service applications;
Customizing SharePoint page layouts, master pages, and forms;
Developing custom solutions on SharePoint 2013, 2016, and Online platforms;
Assisting in the deployment and configuration of custom developed SharePoint solutions;
Performing SharePoint Apps development;
Integrating SharePoint with external data;
Overall farm health, monitoring, and auditing;
Granting user permissions;
Implementing complex enterprise security model;
Maintaining backup and restore sites and farms;
Processing SharePoint content migration requests;
Analyzing site usage trends;
Writing Powershell scripts to support business processes;
Assisting in content management and content governance practices through the use of workflow;
Supporting and training business users;
Planning and implementing SharePoint updates and service packs;
Troubleshooting SharePoint problems as they arise;
Developing a thorough understanding of the client's services, businesses, and industry; and,
Contributing to the development of new ideas and approaches to improve work processes.


Skills and Qualifications


The qualified candidate must have:
A Diploma or Degree in related field;
Three (3) to five (5) year of experience;
Work experience with the following is required:


HTML;
CSS;
JavaScript;
Previous administration or customization experience with SharePoint 2013 or 2016;



Work experience with the following is an asset:


Understand networking concepts including DNS, load balancing, and firewalls;
Architecture of high-availability systems;
Windows server administration;
Windows services troubleshooting;
IIS administration;
SSL certificate management;
IIS Url Rewrite module;
ADFS/SAML authentication federation experience;
Knowledge of SharePoint service applications;
Powershell scripting;
SharePoint search administration;
SharePoint designer experience;
Release management;
Debugging/Troubleshooting - networking, event logs, ULS logs;



Experience with Nintex would be an asset; and,
Experience working with software development teams.


Don't miss out on this opportunity, apply online today!


Eagle is an equal opportunity employer and will provide accommodations during the recruitment process upon request. We thank all applicants for their interest; however, only candidates under consideration will be contacted. Please note that your application does not signify the beginning of employment with Eagle and that employment with Eagle will only commence when placed on an assignment as a temporary employee of Eagle.