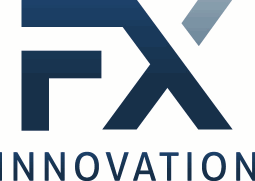 SOC Security Analyst at FX INNOVATION
Montreal, QC H3A 1L4
The Information Security Analyst is responsible for operations and administration of the organization's enterprise security solutions and processes. The Information Security Analyst investigates and responds to enterprise security events and requests. FX Innovation's Security Operations Center staffs 24/7 so hours are very flexible.
Perform network security monitoring and incident response for large client organizations
Coordinate with client IT departments to record and report incidents.
Maintain records of security monitoring and incident response activities, utilizing case management and ticketing technologies.
Monitor and analyzes a Security Information and Event Management (SIEM) to identify security issues for remediation.
Knowledge of creating Security Information Event Management (SIEM) policy rulesets.
Recognize potential, successful, and unsuccessful intrusion attempts and compromises thorough reviews and analyses of relevant event detail and summary information.
Consolidate and conducts comprehensive analysis of threat data obtained from classified, proprietary, and open source resources to provide indication and warnings of impending attacks against unclassified and classified networks.
Interface with a variety of customers in a polite, positive, and professional manner.
Take responsibility for customer satisfaction and overall success of managed services.
Respond in a timely manner (within documented SLA) to support tickets.
Be available, ready, and able to promptly handle incoming support calls in support of our contractual customer SLAs
Communicate alerts to organizations regarding intrusions and compromises to their network infrastructure, applications and operating systems. Assists with implementation of counter-measures or mitigating controls.
Prepare briefings and reports of analysis methodology and results.
Adhere to policies, procedures, and security practices.
Resolve problems independently and follow documented escalation procedures
Recommend changes to Standard Operating Procedures and other similar documentation.
Generate end-of-shift reports for documentation and knowledge transfer to subsequent analysts on duty.
A preferential candidate will also have:
Ability to work as part of sales team to formulate account strategies
Experience with building strong relationships throughout the sales cycle with our customer's technical staff
Ability to articulate product positioning and competitive differentiation to both business and technical users
Experience with responding to functional and technical elements of RFIs/RFPs
Excellent verbal, written and presentation skills
Bachelor's degree in technology, information systems, or related field preferred.
Relevant certifications such as CISSP, CEH, CISM, SANS, or CASP a plus.
Desired skills and Preferred experience:
Bachelors or college degree of computer science, computer engineering or other relevant degree;
1-5 years of relevant experience in telecommunications, networking or systems integration consulting;
Experience in security device management, integration, design and architecture;
TCP/IP networking (IP addressing, DNS, Routing, Switching, Ports and Protocols)
Familiarity with information security concepts (OWASP Top 10, CVEs, IoCs, TTPs, Cryptography)
Unix / Linux operating systems
Vulnerability management
Hardware & Software deployment (Firewall, multi-factor authentication,etc)
Network Security Devices (IDS/IPS, NGFW, WAF, NGAV, VPN)
Scanning technologies
Log collection and analysis tools (SIEM)
Current events in Cyber Security and associated patching and remediation efforts
OSSEC, Snort, Suricata experience
Experience with Alienvault a plus