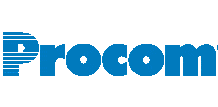 Software Developer from Procom
Winnipeg, MB
Client ID: 277986
Software Developer
On behalf of our client, Procom is seeking a Software Developer a 6 month contract in Winnipeg, MB.
Software Developer Job Details
The Innovation, Transformation & Technology department requires the services of one experienced .NET Software Developer to assist in the development and support of existing applications.  The Software Developer will work under the supervision of the Research & Development Supervisor.
Software Developer Responsibilities
Study the documented requirements
Develop the solution architecture
Code enhancements
Develop a test plan and test the application
Develop unit tests
Document deployment instructions
Deploy the application 
Software Developer Mandatory Skills
Five years of experience developing .NET web application using C#
Three years of experience developing web application with ASP.NET MVC
Two years of experience developing web application with Telerik Kendo UI
Three years of experience developing web application with Angular 
Three years of experience developing web application with Bootstrap
Three years of experience developing secured Web API's 
Three years of experience with Entity Framework
Experience and knowledge of Team Foundation Server 
Experience with Signal R 
Experience with .Net Core 2.x, Visual Studio 2017, Visual Studio Code, and Vue.js
Excellent working knowledge of software development best practice
Software Developer Assignment Length
6 Months
Software Developer Job Location
Winnipeg, MB