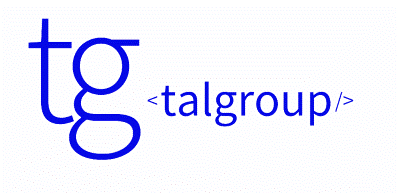 Software Development in Test from TAL Group Inc
Toronto, ON
Hiring a full-time Software Development in Test in Toronto, ON! In this role, you will be a member of the Quality Engineering team in our client's Toronto offices working alongside the service teams in either location while collaborating remotely with other Engineers in other office locations to perform the following as a global unit:

Perks You'll Love
- Free lunch, every day
- Flexible vacation & commute allowance
- Fun off-site activities & fitness club reimbursement

What You'll Be Doing
- Execution of end-to-end test plans, load testing of services, scale testing of the TMC
- Support cross-team debugging/triage on an ad hoc basis, with a focus on high impact issues
- Development of in house testing tools, including collaboration of efforts with various teams
- Ensure API and Data Consistency for all customer facing endpoints and services
- Exploratory testing of our services to measure product quality and verify SLA/SLO
- Analysis of performance bottlenecks and usability indicators (errors, metrics, lag, throughput)
- Tracking and reporting organizational-wide metrics on quality: bug volume, volume by severity, bug time-to-resolution, end-to-end testing coverage

What You're Bringing
- Masters or Bachelors Degree in Computer Science, Computer Engineering or similar undergrad degree
- Minimum of 3 years of automated testing or programming experience in a professional environment
- Minimum of 3 years of development testing experience in a professional environment
- Can debug network and performance issues in large scale distributed systems

Other Desirable Skills
- Strong abilities to write scripts from scratch in Python and Bash
- Experience with testing systems at scale wrt to load and throughput
- Experience with container technologies such as Docker or container orchestration with Kubernetes
- Experience orchestrating high load tests and scale tests for production readiness
- Experience with API testing, bug reporting, documentation
- Familiar with design principles of monitoring and alerting systems
- Streaming data tools like Kafka or similar technologies
- Preferably have experience with AWS, Azure, AliCloud or other IaaS/Cloud infrastructure

We Are An Equal Opportunity Employer
All qualified applicants will receive equal consideration for employment without regard to race, color, religion, gender, gender identity or expression, sexual orientation, national origin, genetics, disability, age, or veteran status.

Canadian Work Authorization
All applicants MUST be authorized to work in Canada. Any applicants not meeting this criteria will not be notified and will not be considered eligible for the position.