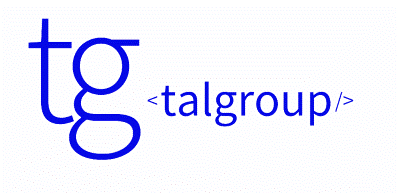 Software Engineering Manager at TAL Group Inc
Toronto, ON
Hiring a full-time Software Engineering Manager in Toronto, ON! Our client, a wildly successful start-up that is applying mobile technology to redefine the way consumers are interacting with businesses, is looking for a Software Engineering Manager to lead and mentor their growing software product teams here in Toronto.

Perks You'll Love
- Competitive compensation & benefits package
- Enjoy unlimited vacation + a health benefits day 1
- Employee credit on our Client's app

What You'll Be Doing
- Lead Software Engineering teams with direct management responsibility
- Establish an appropriate balance of coaching, mentorship, technical oversight, code reviews, and timely, direct feedback for your team
- Work with product and engineering leadership to create a combined technical and product roadmap for your team
- Lead the innovative approach to creating new products, while improving upon our core products
- Be a technical advocate for the consumer experience on our platform
- Work closely with Product, UX, QA and Business teams to execute, iterate and improve product offering

What You're Bringing
- Previous hands-on software development experience
- Recent experience as a software engineering manager or engineering lead, at least 2+ years experience
- Strong knowledge of Java
- Previous start-up experience or similar, fast-paced environment
- Proven Agile experience
- Experience with other object oriented languages would be an asset
- Knowledge/experience with micro-services and cloud technologies
- Excellent communication and mentoring skills

We Are An Equal Opportunity Employer
All qualified applicants will receive equal consideration for employment without regard to race, color, religion, gender, gender identity or expression, sexual orientation, national origin, genetics, disability, age, or veteran status.

Canadian Work Authorization
All applicants MUST be authorized to work in Canada. Any applicants not meeting this criteria will not be notified and will not be considered eligible for the position.