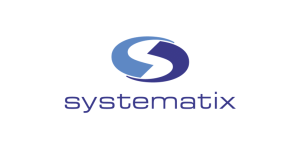 Software Verification Specialist at Systematix Technology Consultants Inc
Toronto, ON
We are Systematix and we are currently looking for a self-motivated Software Verification Specialist with a scientific background to be a significant contributor to the Product Development team with one of our global Life science clients.
ABOUT THE PROJECT:
Our client is one of North America's leading Scientific Test and Measurement organizations, with offices worldwide. Due to its ever-expanding technology footprint, providing best in class software solutions for the equipment they design and manufacture, the future of its development technology roadmap needs a guiding hand.
You will utilize your past experience in testing and science to plan and conduct all levels of verification against the software products within an agile team of designers and developers. You must be passionate about software quality and be a critical thinker who can overcome obstacles in a creative manner. You will be responsible for ensuring that the products meet defined exit criteria and that development practices are followed.
Specifically, your responsibilities in this role are:
Verifying that software products fully meets requirements
Actively participating in defining acceptance criteria/requirements
Fleshing out of high level requirements
Interacting with team to refine requirements
Creation, maintenance and execution of product test suites
Verifying product robustness
Exploratory testing
Creating accurate verification traceability
Tracking verification progress, project issues, risks and requirements
Clearly documenting and communicating issues found during testing to facilitate corrective action by developers and/or designers.
ABOUT THE REQUIRED SKILLS:
Engineering or Science background (a degree in Chemistry is highly desirable)
Ability to design relevant test cases based on realistic customer workflows
2+ years of Laboratory Method Development experience
2+ years of Mass Spectrometer experience (hands on operation & troubleshooting)
1+ years of working with LC devices and peripherals
Experience in a hands-on testing role and is comfortable across a whole range of testing including regression, performance, stress, acceptance, exploratory and system testing is a strong asset
Experience working in a Test-Driven Development, XP (extreme programming), SCRUM or Agile Environment is an asset
Ability to rapidly learn new hardware and software
Superior communication skills and a team-oriented, collaborative orientation
ABOUT THE ROLE:
This is a 6 month remote contract position, to be performed in the eastern timezone.
ABOUT SYSTEMATIX:
Systematix is one of Canada's largest privately owned National Consulting and Resourcing firms. With offices across Canada, we provide the highest caliber consulting solutions to hundreds of Regional, National, Provincial and Federal Government clientele.
Systematix, we pride ourselves in taking care of our consultant partnerships - by doing the little things that matter - like taking the time to get to know you, knowing when an opportunity is the perfect fit, informing you every step of the way, and building the foundation for long term relationships. We do the same with out clients, concerning ourselves more with the project than the position, so that we have the information you need to ensure an opportunity is right for you. We only work with people who enjoy making a difference.
At Systematix, we bring people and projects together.