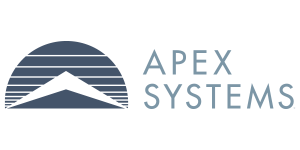 Solutions Architect - Credit Cards at Apex Systems
Toronto, ON M4W1A5
Solutions Architect - Credit Cards
Apex Systems is a Global IT Services Firm and our Staffing practice is looking for a Solutions Architect with 3+ Years of true Solutions Architect experience, particularly with strong experience in Credit Cards Initiatives  to place at our client, a Big Five Bank. You will be joining a highly collaborative, fast paced and high performing team. 
Client: Big Five Bank 
Contract: You will start beginning-mid of March for a 6 months contract with the possibility for extension based on performance. 
Line of Business: Personal & Business Banking Canada
Estimated Start Date: ASAP
Length of Contract:  6 months
Possibility of Extension: Yes
Possibility of FTE: No
Working Location: Remote to start and then Downtown Toronto in the future (COVID dependent) 
Working Hours: standard business hours, 37.5hrs/week, Monday-Friday
Dress Code: Business Casual
Group Info:
The Personal & Business Banking Canada group works to translate business needs for customer and employee facing applications, either for the creation of a new application or enhancements of  various existing applications, particularly online banking products. This Solution Architect will be tasked with working on new projects within the credit card space. 
Candidate Value Proposition (CVP):
This position will allow for a candidate to not only play a vital role in the development and implementation of solutions, but will be also involved in its socialization and adaption by the business sponsors. This role will allow a candidate to develop business and technical expertise in the Personal and Business Banking domain, be exposed to industry and leading edge architectures, solution patterns and technologies and develop meaningful cross-functional relationships with other groups at the bank.
Group Culture:
This candidate will be working with a team of the following make up:
A team of solution architects (FTE and contractors)  
At team of Account Managers (AM), representing the business
Business Analysts (BA) to aid in the collection and clarification of application requirements, of uncertain quantity
The team is incredibly close-knit, collaborative and high performing.   
Role Responsibilities Include (but are not limited to):
Lead and manage technical solutions for enterprise programs, and portfolio projects
Build effective solutions based on business requirements, as clarified by AM's and BA's
Produce conceptual and logical architectures to meet strategic business, financial and technology objectives through documentation of systems, architectures, process flows and value-chains
Ensure adherence of the solutions design with all relevant internal standards and external regulations.
Manage trade-offs between speed to market, quality and financial impact
Work alongside Account Managers and Business Analysts to clarify application requirements
Attend requirements meetings and analysis meetings
Clarify application components and consolidate requirements to account managers, which are further extended to the business for approval
Work alongside the Enterprise Architecture team to gage the feasibility of application enhancements/creation and answer:

Are these requirements feasible to implement?
Are these requirements properly aligned with existing application features/limitations?
How will this solution look once completed?

Present and defend the solution at various governance forums.
Must-Have Skills:
3+ years of Solution Architect experience in a large, enterprise level environment
10+ years of experience in enterprise, application and information architecture design
5+ years of software development experience (Java or .Net AND Angular)
Credit Cards Project Experience 
Banking Experience
Strong understanding of service-oriented architecture, databases, and data modeling techniques
Strong experience with real-time and batch interface design and implementations, including sequence diagrams and documentation
Strong understanding of TOGAF framework
Strong experience designing and implementing micro-services
Strong experience with SOAP/XML and RESTFUL/JSON schema design and implementation
Strong experience with database structures and relational database design and modeling
Security concepts (like Authorization and single sign on
Designing and scaling applications
Real time (threads) and batch processing
Design Patterns and architectural patterns
Agile background
Strong Nice to Have: 
AWS experience (certification preferred)
Soft Skills:
Strong communication skills, both oral and written are a MUST
Strong facilitation/negotiation skills are a MUST
Ability to influence members of management and advocate for a solution whilst facing criticism is a MUST
Strong critical thinking skills
Ability to work well with a team
Ability to work independently with little supervision and multi-task numerous initiatives. 
Educational Requirements:
Bachelor's Degree in Computer Science, Engineering or a similar field
TOGAF Certification or similar (preferred)
Interview Process:
One round, virtual, 45 minutes, with Director and another member of the technical team, mostly focused on a candidate's general experience and their resume's content
If your profile meets 90% of the above requirements please apply on the medium you are seeing this posting on, in addition please send your resume in word format to karauz@apexsystems.com
EEO Employer
Apex Systems is an equal opportunity employer. We do not discriminate or allow discrimination on the basis of race, color, religion, creed, sex (including pregnancy, childbirth, breastfeeding, or related medical conditions), age, sexual orientation, gender identity, national origin, ancestry, citizenship, genetic information, registered domestic partner status, marital status, disability, status as a crime victim, protected veteran status, political affiliation, union membership, or any other characteristic protected by law. Apex will consider qualified applicants with criminal histories in a manner consistent with the requirements of applicable law. If you have visited our website in search of information on employment opportunities or to apply for a position, and you require an accommodation in using our website for a search or application, please contact our Employee Services Department at employeeservices@apexsystemsinc.com or 844-463-6178.
Restricted/Deferred Share Units
Life Insurance
Medical, Dental and Vision