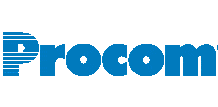 Spécialiste PKI en sécurité / Security Specialist PKI at Procom
Montréal, QC
Client ID: 277902
Spécialiste PKI en sécurité
Dans le cadre de ses ententes avec ses différents clients, Procom est actuellement à la recherche d'un Spécialiste PKI en sécurité pour une entreprise dans le domaine du transport aérien. Notre client est situé à Montréal.
Description des tâches et responsabilités – Spécialiste PKI en sécurité
- Développer les exigences et les détails de conception d'architecture pour l'authentification cryptographique et les environnements PKI;
- Développer et réviser une politique de certification (CP) et un énoncé de pratiques de certification (CPS);
- Évaluer tous les types de certificats pour les problèmes, problèmes, renouvellements et révocations;
- Expérience avec le serveur d'autorité de certification;
- Expérience avec des systèmes cryptographiques tels que Key Escrow;
- Assumer la responsabilité du fonctionnement des modules de sécurité matérielle (HSM) et de la gestion des clés;
- Sécuriser les clés de signature PKI;
- Connaissance des meilleures pratiques de gestion du changement;
- Sécurité du réseau et intégration aux environnements PKI pour l'authentification des points finaux;
- Soutenir le développement du modèle d'exploitation de l'infrastructure à clé publique en définissant et en améliorant des modèles pour les livrables et directives d'architecture clés, ainsi que pour la documentation d'exploitation et de support. Être le défenseur d'une bonne pratique d'intégration auprès des équipes de développement internes et externes.
Exigences du poste – Spécialiste PKI en sécurité
- Baccalauréat ou maîtrise en informatique, technologie de l'information ou diplôme pertinent;
- Services de certificats Active Directory Microsoft Windows Server et certificats SSL;
- Expérience avec les systèmes cryptographiques symétriques et asymétriques;
- Expérience reconnue de la responsabilité croissante dans le positionnement et la prestation de services d'architecture de sécurité et liés à l'infrastructure
à clé publique dans de grandes entreprises et organisations;
- Expérience des protocoles de sécurité mobiles, de la sécurité du cloud, de l'infrastructure SSO (Single Sign-On) et des flux Web, y compris OAuth 2.0., mobile et compréhension de JWT, OIDC, OAuth, SAML, XACML;
- Expérience dans l'examen de la conception de la sécurité afin d'évaluer les implications en termes de sécurité pour l'introduction de technologies nouvelles ou différentes dans l'environnement
- Expérience de l'architecture orientée service, en particulier pour les services basés sur le cloud;
- Compréhension solide et pratique du processus de bout en bout des technologies de l'information (TI), y compris l'architecture, la conception, l'ingénierie, la mise en œuvre et les opérations;
- Capacité à fournir des directives et des conseils sur les cas d'utilisation architecturale et les exigences relatives aux efforts liés à la sécurité;
- Connaissance des normes de sécurité de l'information (par exemple, ISO 17799/27002, NIST 800-63, etc.), ainsi que des règles et réglementations relatives à la sécurité de l'information, à la protection des données et à la confidentialité;
- Forte expérience de la gestion des fournisseurs.
Atouts:
- Maîtrise en informatique ou en génie;
- Expérience dans les RFP et le processus de sélection des fournisseurs;
- Expérience dans le secteur aérien;
- Connaissance de la cryptographie quantique;
- Bilinguisme : français et anglais.
 
Type de poste
Contractuel 6 mois avec de fortes possibilités de renouvellement
Date de début
Immédiatement
Numéro de référence
BH277902
____________ENGLISH VERSION___________

Security Specialist PKI
On behalf of your client Procom is searching for a Security Specialist PKI for one of our clients in the transportation sector. Our client is located in Montreal.
Job Details - Security Specialist PKI
- Develop requirements and architecture design details for the cryptographic authentication and the PKI environments;
- Develop and revise a certificate policy (CP) and certificate practice statement (CPS);
- Evaluate all certificate types for problems, issues, renewals and revocation;
- Experience with Certificate Authority Server;
- Experience with cryptosystems such as Key Escrow;
- Be responsible for the operation of hardware security modules (HSMs) and Key Management;
- To secure PKI signing keys;
- Knowledge of change management best practices;
- Network security and integration with PKI environments for endpoints authentication;
- Support the development of the PKI operating model, by defining and improving templates for the key architecture deliverables and guidelines as well as operations and support documentation. Be the advocate for good integration
practice towards internal and external development teams.
 
Mandatory Skills – Security Specialist PKI
- Bachelors or Master's in computer science, Information Technology or relevant degree;
- Microsoft Window Server Active Directory Certificate Services and SSL Certificates;
- Experience with symmetric and asymmetric cryptographic systems;
- Proven track record of increasing responsibility for positioning and delivering Security architecture and PKI related services across large enterprise and organization;
- Experience with mobile security protocols, cloud security, Single Sign-On (SSO) infrastructure and web flows including OAuth 2.0.: particular focus on authentication and authorization: customer, employee, APIs, federation, risk based, policy driven, continuous, biometrics, mobile and understanding of JWT, OIDC, OAuth, SAML, XACML;
- Experience performing security design reviews to assess security implications for introduction of new or differing technologies within the environment;
- Experience with service-oriented architecture particularly for cloud-based services;
- Solid and practical understanding of the end-to-end information technology (IT) process, including architecture, design, engineering, implementation, and operations;
- Ability to provide direction and guidance on architectural use cases and requirements for security related efforts;
- Knowledge of information security standards (e.g., ISO 17799/27002, NIST 800-63, etc.), rules and regulations related to information security, data protection and privacy;
- Strong vendor management experience.
Assets
- Master's degree in computer science or engineering;
- Experience in RFPs and vendor selection process;
- Experience in the Airline industry;
- Knowledge of Quantum Cryptography;
- Bilingualism: French and English.
Assignment Length
6 months Contract – Renewable
Start date
Immediately

Reference number
BH277902