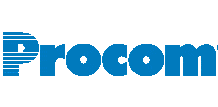 Specialist, Business Systems - SAP from Procom
Calgary, AB
Client ID: 282358
Specialist, Business Systems - SAP UI5
On behalf of our client, a well-established Canadian organization, Procom is seeking an experienced Specialist, Business Systems - SAP UI5 to join their office in Calgary, Alberta.
Specialist, Business Systems - SAP UI5 - Job Details
Responsible for analyzing, constructing, testing, implementing and documenting application software solutions
Responsible for support of application software solutions in compliance with determined Service Level Agreements
Responsible for monitoring application software health, ensuring optimal operation and performance throughout the organization's software asset life cycle
Responsible for adherence to the organization's chosen SDLC methodology
Coach developers on best practices and perform peer review of code.
Specialist, Business Systems - SAP UI5  - Main requirements
Analyzes, designs and documents technical specifications that satisfy validated business requirements
Constructs software solutions that strictly comply with technical specifications
Creates, executes or participates in all levels of application testing; E.G. unit, SIT, Etc.
Executes and supports a range of application software deployment types; E.G. from small standalone applications to highly integrated and complex cross-functional software solutions
Participate in the on call support rotation.
Participates in post-implementation assessments of application solutions
Participates in reviews of SDLC deliverables and processes to maximize and share learnings with teams
Analyzes, modifies and supports legacy and new software applications at all levels of integration and complexity
Actively monitors the operating efficiency and stability of systems against determined service level agreements, ensuring optimal usage of the organization's software assets and it's contribution to the organization's goals
Actively maintains system technical documentation ensuring accuracy and timeliness of information
Awareness of, and adherence to, best practices for application software development
Awareness of, and adherence to, defined support processes (e.g. incident management, change management, etc.)
Driving the development of system specifications;
Configuring the software to business requirements;
Developing and executing tests to confirm the functionality;
Creating necessary documentation and delivering knowledge transfer sessions;
Communicating in a team environment.
Specialist, Business Systems - SAP UI5 - Must Have skills
University Degree in Computer Science, Information Systems, Engineering, Science or equivalent practical experience
5+ years experience delivering technical solutions within a formal Software Development Lifecycle
5+ years' experience with Testing Strategies and techniques; E.G. unit, SIT, performance, load, Etc.
5+ years' experience with diagnosing, isolating and debugging software and/or data related problems.
5+ years of experience with programming languages and environments:

SAP UI5, SAP NetWeaver Gateway, Java Script, SOA, UI Programming, Multi-threading, Web Services, API,
Should Have: Experience with SAP (CRM, ECC, TM), Unit Testing, SQL, Source control, Automated builds/integration, Security (encryption), Database experience, Packaging
Nice to Have: XML/XSD, IIS Configuration/troubleshooting, Active Directory, Architectural Design Experience, SD Methodology, UML

Working knowledge and practical experience with Problem Solving techniques
Working knowledge and practical experience applying programming best practices
Strong root cause analysis skills
Good interpersonal skills
Team player, skilled at working in a highly collaborative manner
A desire to continuously learn
Strong written and oral communication skills, addressing different audiences; technical, non-technical and management
Ability to coach developers on solution designing, documentation and code reviews.
Specialist, Business Systems - SAP UI5 - Assignment Location
Calgary, AB
Specialist, Business Systems - SAP UI5 - Assignment Length
Permanent