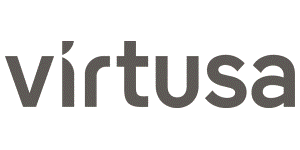 Sr. Functional QA with Spanish at Virtusa
Toronto, ON
Virtusa is looking for Sr. Functional QA with Spanish !!! Toronto, ON !!!
About Virtusa
We are global technology services company that helps our clients accelerate their business outcomes through our expert information technology consulting and outsourcing services. We support a wide variety of Forbes Global 2000 firms with services that span the entire spectrum of the IT services lifecycle. Our industry-leading solutions transform businesses not only for a better today, but also for a better future.
In Canada, we work with some of the biggest names in the banking and financial industry with our office situated in the heart of downtown Toronto.
Job Summary
We are looking for individuals who are passionate about research, driving innovation and want to contribute in helping our clients achieve their business goals. At Virtusa, you will have the opportunity to work with and learn from some of the best minds in the business and technology space. As part of the Virtusa Canada team, you will get immense exposure to some of the newest technology and innovation initiatives in the financial industry.


Job Description :
1. SPANISH SPEAKING - FLUENT READ, WRITE, SPEAK ON FIRST LANGUAGE BASIS
2. Experience in CREDIT CARDS DOMAIN, gathering, analyzing and documenting business requirements, functional require-ments and developing the test objectives based on the requirements.
3. Experienced in testing Web applications
4. Experience using open source GITHUB and bug tracking tools like JIRA, Bugzilla and HP ALM
5. Experienced in using Quick Test Professional add-ins, VBScript basics, User Defined Functions, Descriptive Programming, Recovery Scenarios and VBScript Components.
6. Strong Knowledge in White Box and Black Box Testing methodologies.
7. Should have experience working on time critical projects
8. Should have experience of creating BA and QA artefacts like BRD, Test plans, test strategy documents
9. · Strong experience on AGILE process, Waterfall methodology and good knowledge on Scrum methodologies.
10. Extensive experience in front end and backend testing

Please share your updated resume to sunilkumara@virtusa.com
Virtusa is committed and guided by the four (4) core principles of Dignity, Independence, Integration and Equal Opportunity and supports the full inclusion of persons as set out in the Ontario Human Rights Code and the AODA. We welcome and encourage applications from people with disabilities. Accommodations are available on request for candidates taking part in all aspects of the selection process.