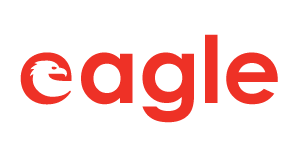 Sr. Information Security Advisor from Eagle Professional Resources
Toronto, ON M5C3G7
Eagle is currently seeking a Senior Information Security Advisor for an 8-month contract position to start immediately in North York, ON.


Summary:


The Senior Information Security Advisor applies privacy and security laws and regulations and assists business units with compliance matters as they relate to Information Security. The key role in this process is to gather technical information for analysis and to make recommendations for action.


 


As the Senior Information Security Advisor, you'll be responsible for:
Provides support to Business Groups by ensuring alignment with Information Security policies and directives with a specific focus on the implementation of controls in applications and infrastructure services. Participates in Enterprise Technology Review Board, Architecture Leadership Council or similar processes for the Business Groups to ensure proper technical security controls on systems and applications and processes;
Provides support to Business Groups by suggesting ways to implement security requirements to protect Company information from intentional or accidental disclosure, modification, or destruction and improve overall Security. Performs research on issues as needed to ensure suggestions meet necessary business and regulatory requirements;
Consults broadly with the Business Groups and Enterprise Services using technical expertise to guide and influence the implementation of security in wide or high-impact technology decisions and initiatives;
Supports a balanced approach for security controls and support of governance practices and approaches. Constantly promoting and advocating that adequate levels of control mechanism are in place to safeguard the Business organization;
Provides the management team with an in-depth analysis of information security trends, the status of identified risks, penetration testing and vulnerability scan results, security incidents, current work activities, and work completed by the Provides preliminary recommendations to the management team on information security-related risks;
Participate in the security review and assessment program in support of the Information Security strategy. Plans and schedules specific security assessment of systems, vulnerability identification and assessment considering executive priorities and business needs and IT resources;
Provides support on IT security events and work with IT and business organization within the Incident Management processes for those events by gathering information for analysis from various internal and external sources; and,
Tracks information security-related risks and corresponding action plans with dues dates to ensure that the issues are resolved. Work with the respective business and/or technology owner if dates are not met. Provides reports to the management team outlining the status of information security risks within.


Skills and Qualifications:


The qualified candidate must have:
Minimum seven (7) years IT/Information, preferably with experience in areas of IT Security and/or Application and Technology management and support;
In-depth knowledge of IT Security principles, protocols, practices and industry standards;
Experience performing risk assessments of cloud-based technologies such as Amazon Web Services (AWS);
Strong understanding of existing and emerging IT Security technologies;
Strong abilities in all areas of communication, able to interface and negotiate with senior staff;
Advanced skills in report writing, project management;
Familiarity with contract wording and interpretation of security clauses;
An understanding of the client's business and ability to work with diverse groups;· Good technology generalist, with a good understanding of all aspects of technology;
Good consulting skills and ability to influence a win-win in the outcome;
Must be able to work with the business on a business perspective and interpret technical. the context into common business language;
Self- Starter, strategic thinker, negotiator and consensus builder;
University degree or college diploma in Computer Science, Engineering, IT security management, risk management, or comparable professional education/training in a field relevant to IT Security management; and,
Professional designation relating to Information Security (e.g. CISSP, CCSP, CISM, CISA).


Don't miss out on this opportunity, apply online today!


Eagle is an equal opportunity employer and will provide accommodations during the recruitment process upon request. We thank all applicants for their interest; however, only candidates under consideration will be contacted. Please note that your application does not signify the beginning of employment with Eagle and that employment with Eagle will only commence when placed on an assignment as a temporary employee of Eagle.


JOB# 66108