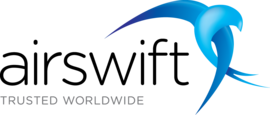 Sr. Materials Coordinator at Swift Worldwide Resources
Calgary, AB
Our client, a major Midstream company, is seeking a Sr. Material Coordinator to work in a 12 months contract position in Calgary, AB - Canada.
The primary responsibility of the Sr. Material Coordinator shall be to plan, schedule, and coordinate the material procurement program to meet the area construction schedule, and maintain control of all construction materials for construction projects.
Requirements:
Experience working for the pipeline industry
Experience using field purchasing control systems, especially SAP
Experience generating completion reports, able to perform duties of the Sr. Material Clerk and demonstrated ability to work without close supervision.
Fundamental understanding of:
Goods Receipts and transfers in procurement systems
Project lifecycles
Microsoft Word, Excel, PowerPoint, Outlook, Internet Explorer, Visio, and SharePoint
Project management concepts
Quality management systems
Data analysis
Basic smartphone operations (email, Internet, and text)
Responsibilities Overview:
Maintain administrative control of all construction materials as required for construction projects.
Assisting in initiating purchase requisitions for critical materials as necessary to meet construction needs and contract obligations.
Supervises the procurement of materials not ordinarily procured by the Purchasing Department.
Coordinates flow of material in the material delivery program including the issuance of Purchase Orders, inspections at vendor facilities, preservation requirements, transfer of care/custody/control, Shipping Releases required for shipment, coordination with the site Chief Inspector for delivery, receipt, and logging of Material Receiving Reports provided by the contractor, resolving Overage, Shortage and Damage Reports issued by the contractor, Non-Conformance Reports issued against the vendor, warranty claims issued against the vendor, required spares and a strategy for the use of surplus material, as well as implements and provide corrective actions for areas of concern.
Providing assistance with securing temporary storage and laydowns areas for client supplied material and equipment
Verifies the accuracy of material ordered on authorization and purchase orders to the construction drawings.
Corrects and procures material missed or ordered incorrectly.
Maintains contact with Plant Accounting regarding work order differences.
Ensures that all completion reports are received by Plant Accounting within a reasonable time after completion of a project to verify that all materials are accounted for.