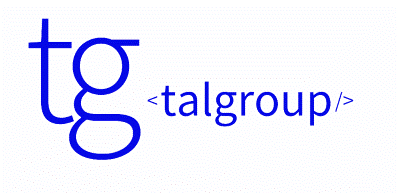 Sr. Network Security Engineer from TAL Group Inc
Toronto, ON
Hiring a full-time Sr. Network Security Engineer in Toronto, ON! This role will be responsible for helping with the planning, design and implementation of security solutions. This position will require close collaboration on multiple security-related projects and technologies, interfacing with our client's team members within the IT organization as well as other internal business units and external customers/partners.

Perks You'll Love
- Join a cutting edge, go big or go home team with transparent culture
- Annual performance and team party
- Compensation plan includes Apple Macbook Pro/Air & Smartphone

What You'll Be Doing
- Work closely with IT staff to implement and maintain Security solutions
- Monitor networks for security incidents
- Work on Security projects
- Participate as a team member to respond to cyber attacks and network breaches
- Provide network security guidance and remediation on critical vulnerabilities
- Participate in after hours on-call rotation
- Proactively provide feedback on SOC operational processes and procedures

What You're Bringing
- Completion of a Bachelor's degree or equivalent program in Computer Science, Management Information Systems or similar field is required
- 3-4 years of recent and focused experience securing networks
-Firm grasp of networking protocols and operations. Comfortable with low-level packet sniffing, working knowledge of Kali, Wireshark, Burpsuite, Metasploit, nmap, fiddler, sqlmap, nessus. Knowledge of network attacks, detections, and defenses.
- Knowledge of AWS and Cloud Data Security such as EC2, ECS, VPC, VPN, IAM, KMS, Security Groups/Subnets, etc. is required.
- 6+ years of Network or System administration
- Network/System certified
- Strong understanding of enterprise LAN, WAN, VPN and Cloud technologies, related protocols and network devices.
- Strong technical aptitude with a desire for continuous learning and improvement
- Excellent written and oral communication skills
- Robust problem solver needing new challenges and growth
- Passionate about Security

We Are An Equal Opportunity Employer
All qualified applicants will receive equal consideration for employment without regard to race, color, religion, gender, gender identity or expression, sexual orientation, national origin, genetics, disability, age, or veteran status.

Canadian Work Authorization
All applicants MUST be authorized to work in Canada. Any applicants not meeting this criteria will not be notified and will not be considered eligible for the position.