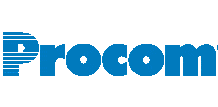 Stream Lead Project Manager, ERP Replacement from Procom
Burnaby, BC
Client ID: 283878
Stream Lead Project Manager, ERP Replacement
On behalf of our client, Procom is currently seeking a Stream Lead Project Manager, ERP Replacement
Stream Lead Project Manager, ERP Replacement Project Job Duties:
The Project seeks to leverage an expert level Stream Lead project manager ("Stream Lead Project Manager") to assist with project management functions to enable, plan, execute, monitor, and support the implementation of the Client ERP Project (business work steams). The Stream Lead Project Manager is expected to bring demonstrated expertise in project management related to ERP and large-project implementations; as well as tools, templates and methodologies to assist in establishing and operating the project. 

The Stream Lead Project Manager is expected to work with all project stakeholders, including but not limited to, the ERP Project Manager, Program Director, Project Steering Committee, Project Team members and Project Sponsors, as requested. The Stream Lead Project Manager:
Primary point of contact for Client (ERP Project Manager) on all interactions with Service Provider for technical work steams.
Serves in a leadership capacity throughout the project.
Help establishes detailed project charter, plans and objectives to outline timelines and project deliverables.
Executes project plan according to project methodologies, ensures successful and coordinated completion of project components, facilitates consensus with stakeholders as needed and ensures readiness for project implementation.
Tracks project progress according to project plan and identified metrics.
Monitors and reports on the status of projects and major barriers encountered.
Makes decisions and recommendations regarding projects scope and related changes required to facilitate a successful outcome.
Implements or contributes to the implementation of effective processes to assess project risks, identify risk mitigation strategies and monitor risk throughout the project lifecycle.
Monitors project budgets within the context of operational demands and environmental and resource constraints and uses best practice methods to thoroughly monitor and adhere to allocated budgets.
Provides supervisory guidance and direction to staff.
Completes transition services including facilitating lessons learned meetings and creating lessons learned document related to this service as well as the overall Project. Transition services also include providing all of the documents, software, software licenses and other project artifacts to the Project Team.
Performs other duties as assigned by the Program Director or their designee(s).
The Stream Lead Project Manager is expected to exercise flexibility and be responsive to changing circumstances and demands, and to fulfill such demands as may be required to the extent they are within the capability and capacity of the Stream Lead Project Manager.
Client expects the Stream Lead Project Manager to be integrated and engaged with the internal team and, therefore, approximating a full time role (at 37.5 hours / week) with the organization over the term of the engagement.
Stream Lead Project Manager, ERP Replacement Mandotory Skill Requirements:
This is a role for a professional with experience managing large scale IMIT projects especially focused on Transition from Project to Operations, with a proven track record of delivering. Previous experience in managing large scale ERP implementations, data remediation/transformation, and cloud base ERP integrations is critical. Ability to lead teams is also a critical aspect of this role.
Qualification and experience requirements:
A level of education, training and experience equivalent to a Bachelor's or Master's Degree (preferred) in Finance, Business, MBA, IT or relevant discipline
Project Management Professional designation considered an asset
Project Management experience requirements:

Project management recent experience related to large scale ERP implementation
Managing projects in a complex public sector environment
Managing multiple teams leading to successful project milestones
Minimum of (10) year's recent experience providing project management services in producing and delivering innovative projects for high value, complex, technology related project initiatives.

Experience or working knowledge of business process optimization methodology, change management and cloud solutions is considered an asset.
 
Evidence of competence requirements:
Strong project management capabilities and skills. The successful candidate will bring significant project management experience in a large scale environment, managing complex risks and issue resolution processes, including third party product/service delivery. Additionally, this individual will have IT experience developing and delivering complex programs. He/she will have developed detailed plans with strict budgetary constraints and timelines and will have led large, diverse teams comprised of business and technical functional experts.
Outstanding stakeholder relationship management abilities. The successful candidate must be team oriented and adept at collaborative consultation while also prepared to act with conviction. He/she will have proven success in gaining the attention, respect, trust and support, as well as influencing the opinions and actions, of key stakeholders and customers. In particular, this individual should demonstrate the ability to work productively with counterparts and senior-level decision makers at various levels within the healthcare sector. Strong intellect, high energy and superior skills in communication, interpersonal relations, presentation and multi-tasking, combined with a sense of urgency, drive and initiative will be keys to success.
Change Leadership Skills. The successful candidate must have experience as a change agent facilitating complex organizational transformation initiatives. He/she will have a proven track record of leading a large, diverse and geographically dispersed team and instilling in them a performance orientation, a sense of shared purpose and the collective skill sets needed to deliver stretch goals. He/she must be able to point to examples of having not only coached and developed individuals but also of having made difficult decisions to improve the overall team. This executive must be someone who actively empowers the team to identify and solve problems while providing necessary support.
Strong leadership, motivation and interpersonal skills. The successful candidate must be able to establish credibility quickly and interact effectively with the senior leadership team. He/she must also be an adept team builder who is action oriented, hard-working and self-confident, yet humble and low ego. The successful candidate must have a track record of motivating his/her team to achieve higher goals and improving the impact of technology initiatives. Importantly, he/she will have helped set teams achieve against stretch goals in dynamic, occasionally ambiguous environments. He/she will be responsible for developing a high-performance team and coaching and mentoring existing employees, while attracting new talent as appropriate.
Stream Lead Project Manager, ERP Replacement Assignment Length:  
5 month contract with possible long term extensions
Stream Lead Project Manager, ERP Replacement Start Date:
ASAP
Stream Lead Project Manager, ERP Replacement Assignment Location: 
Burnaby, BC