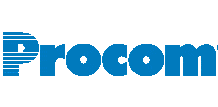 Support Analyst - Commodities / Capital Markets at Procom
Toronto, ON
Client ID: 275009
Support Analyst - Commodities/Capital Markets
On behalf of our client in the Banking Sector, PROCOM is looking for a Support Analyst - Commodities/Capital Markets.
Support Analyst - Commodities/Capital Markets – Job Description
As a Senior Commodities Support Analyst working within the Global Fixed Income Run the Bank team, you will work to generate requirements for Front Office technology solutions.
You will be based in Toronto and will be required to possess excellent communication skills dealing with FO, senior stakeholders, business management & developers on a frequent basis.
Responsible for generating requirements from the front office that will include complex business and financial solutions. Frequent interaction with developers, project managers, front office & quants.
Provide technical, functional guidance in supporting client owned commodities applications.
Must have good understanding of ITIL process in Change, Problem areas.
Must have good understanding of network topologies to assist planned work over weekend when integrating with external vendor partners.
Assess, research, analyze and document sponsor/stakeholder needs in accordance with Project Life Cycle and company standards requirements templates and utilizing reporting tools.
Participate in design and analysis, including understanding deliveries encompassing pricing, risk, trade flow.
Participate in testing and delivery of solutions to the FO, including training and demoing new functionalities to the support teams and business as required.
Understand and document current and future state architecture and functional processes across the Rates business technology framework.
Develop recommendations in co-ordination with Production and Development teams for application stability.
Must have good understanding of Major Incident handling guidelines in production.
Support Analyst - Commodities/Capital Markets – Mandatory Skills
5-10 years' experience working as a Front Office Application Support Analyst in technology or in a similar position.
Prior experience in supporting large scale production systems, preferably in Capital Markets.
Experience working with Front Office, quants and developers.
Strong knowledge of Commodities Business.
Detailed financial knowledge within areas previously supported, ideally in Fixed Income products both cash and derivatives (Bonds, Futures, Swaps, Swaptions, Exotics, etc), including pricing, risk and P&L.
Open Link Endur expertise
Accounting Manager
Grid Services
Open Components
Report Builder
MS Office, including MS Excel expertise
Self-motivated and takes initiative. Proven ability to own a book of work and communicate with senior business stakeholders.
Strong communication, interpersonal and stakeholder management skills
Support Analyst - Commodities/Capital Markets – Nice to Have Skills
Experience with Open Link extensions an asset
Support Analyst - Commodities/Capital Markets - Assignment Start Date
ASAP – 6 months to start
Support Analyst - Commodities/Capital Markets - Assignment Location
Downtown Toronto