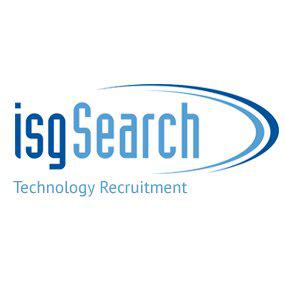 Support Specialist at isgSearch
Mississauga, ON
Our client…

Our client, a leading medical device manufacturer in the GTA, is seeking a Support Specialist to provide generalist IT support, respond to helpdesk issues, and respond to complex internal customer inquiries to ensure customer needs are met.

What's in it for you?

Our client is located in the GTA West and offers a competitive compensation & employee benefits plan as well as an RRSP program.

Responsibilities:


Assist the customer in resolving highly complex technical problems on a primary account by providing guidance regarding software and hardware problems. This may include office account access, windows account issues, and any network/global account issues.
Oversee follow-ups with customers to ensure that customer inquiries are resolved within the contracted or agreed upon time frame.
Log and track inquiries using a problem management database, and maintain history records and related problem documentation.
Identify, evaluate, and prioritize customer problems and complaints to ensure that inquiries are successfully resolved. Recommend changes to policies/procedures to streamline operations.
Analyze and evaluate inquiry/problem reports, and make recommendations to reduce helpdesk call rates.
Maintain, analyze, troubleshoot, and repair computer systems, hardware and computer peripherals.
Document, maintain, upgrade or replace hardware and software on desktop systems
Support and maintain user account information including rights, security and systems groups.
Manage and install company software on desktops and laptops.
Assist with server management and data center management.
Manage all assets and tracking of assets.
Be responsible to maintain Visio documentation of infrastructure, and server documentation.
Manage off site backup tapes with storage provider.
Provide backup assistance to other team members.
Must Have:
Bachelor's Degree in Computer Science or related field
3+ years' experience working in a helpdesk environment
Understanding of all Windows and Apple based products (Windows 8, 10, Windows Server 2008 R2, Windows Server 2012, Office 2013/2016)
Working knowledge of MS SQL Server 2012 and running queries for troubleshooting
Ability to troubleshoot LAN, WAN and wireless environment
Ability to remotely configure and troubleshoot
Strong analytical, problem-solving, and multi-tasking skills
Nice to Have:
$501.00 - $60,000.00 /year