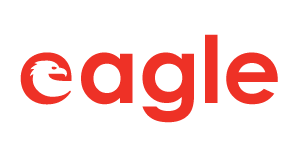 System Administrator from Eagle Professional Resources
Calgary, AB T1Y7J7
Eagle is currently seeking a System Administrator for an eleven (11) month contract opportunity, scheduled to begin immediately.



Key Responsibilities



The successful candidate will be responsible for:

Configuring and maintaining the networked computer system, including hardware, system software, and applications;
Ensuring data is stored securely and backed up regularly;
Diagnosing and resolving hardware, software, networking, and system issues when they arise;
Replacing and upgrading defective or outdated components when necessary;
Monitoring system performance to ensure everything runs smoothly and securely;
Researching and recommending new approaches to improve the networked computer system;
Providing technical support when requested;
Documenting any processes which employees need to follow in order to successfully work within our computing system; and,
 Nights and/or weekends availability for patching that falls outside of the normal business window.

Skills and Qualifications



The qualified candidate must have:

Post-secondary Degree or Technical Diploma in Computer Science or related field;
Four (4) to seven (7) years of progressive experience in system administration;
Experience administering Unix and Windows operating systems;
Strong system performance monitoring and tuning skill;
Virtualization experience (Hyper-V, VMWare or other hypervisors);
Understanding of network fundamentals (TPC\IP, Routing, VLAN, etc.);
Experience with the deployment and management of complex system architectures;
Experience in scripting languages such as Python, Ruby, Bash, and Powershell;
Experience with configuration management tools such as Puppet and RunDeck;
Extensive experience with enterprise application development and integration;
Familiarity with running databases such as Oracle and SQL Server;
Experience in internet, telephony, wireless, billing, provisioning or mediation systems would be a definite asset;
Excellent communication skills both written and verbal;
General administrative experience with RedHat Linux (5,6,7) operating system, some knowledge of HPUX 11.31 and Solaris 10 would be beneficial but not required;
Experience with patch and software management through RedHat Linux systems via command line or via RedHat Satellite Server and Ansible;
Experience in systems vulnerability management;
Experience with IAM for the specific technology (Unix);
Experience in reviewing and analyzing evidence of remediation of security findings, providing guidance and expertise where necessary;
Demonstrated experience with VMware vSphere administration;
Experience with development, support of Ansible playbooks and python scripting;
The ability to compose technical reports using patch management tools; and,
Five (5) years of applicable experience in a Unix server environment, managing, troubleshooting, and strong understanding of all concepts.

Don't miss out on this opportunity, apply online today!



Eagle is an equal opportunity employer and will provide accommodations during the recruitment process upon request. We thank all applicants for their interest; however, only candidates under consideration will be contacted. Please note that your application does not signify the beginning of employment with Eagle and that employment with Eagle will only commence when placed on an assignment as a temporary employee of Eagle.



JOB#68576