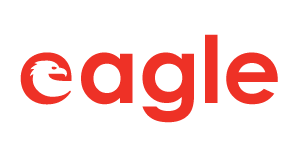 System Analyst from Eagle Professional Resources
Chatham, AB T2P3L8
Eagle is currently seeking a System Analyst. This is a twelve (12) month, contract position scheduled to start in October.



Key Responsibilities



The successful candidate will be responsible for:





Role is required to support the testing process, testing strategy, test script creation, execution, etc.;
Define requirements and coordinate setup of the technical test environment and test data;
Plan and create the Test Strategy for the Finance Sync project;
Learn and be knowledgeable of the to-be business processes and system solution;
Plan and create the Test Scenarios and Scripts;
Review and modify existing Test Scripts as needed to meet the needs of the Finance Sync testing requirements;
Manage defect tracking;
Provide support during implementation phases;
Integrate with other workstreams to support the end-to-end business solution, and;
Monitor and control test process quality and result.
Skills and Qualifications



The qualified candidate must have:





University degree in Finance, Accounting, Business Administration;
Minimum 2 years of previous test lead experience;
Highly organized individual;
Ability to coordinate multiple priorities to defined timelines;
Ability to coordinate and collaborate with various teams involved with the project;
Proficiency in the use of Microsoft Office applications;
Superior written and verbal communication skills;
Strong interpersonal skills;
Able to work with minimal supervision;
Must be able to work independently in the work from home environment;
Experience using Microsoft Teams;
SAP/Oracle experience (as an asset);
Previous experience with testing for Finance projects (as an asset), and;
Knowledge of the Energy sector and the regulated utility environment (as an asset).
Don't miss out on this opportunity, apply online today!

 


Eagle is an equal opportunity employer and will provide accommodations during the recruitment process upon request. We thank all applicants for their interest; however, only candidates under consideration will be contacted. Please note that your application does not signify the beginning of employment with Eagle and that employment with Eagle will only commence when placed on an assignment as a temporary employee of Eagle.