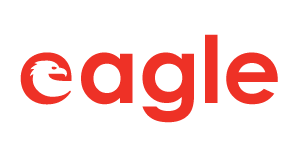 System Analyst from Eagle Professional Resources
Winnipeg, MB R3L2T4
Eagle is currently seeking a System Analyst for a six (6) month contract opportunity, scheduled to begin in April. 



Key Responsibilities



The successful candidate will be responsible for:

Developing programs/applications using provided design and analysis documents in accordance with established criteria and standards;
Creating test data and verifies accuracy and completeness of created software components by testing in accordance with established criteria and standards;
Maintaining historical records by documenting program development and revisions;
Evaluating, modifying, and testing existing software;
Assisting with the preparation of operational documentation for the system users and support teams;
Preparing software utility documentation according to established departmental and divisional standards;
Coordinating change and implementation activities in accordance with established criteria and standards;
Analyzing current systems through review of documentation and interviews with IT clients;
Troubleshooting productions systems;
Installing selected vendor software and evaluates new packages;
Preparing or providing input into one or more of the following:


Feasibility studies; cost benefit analysis, or business case;
Requirement definitions;
Conceptual design documents;
Plans;
Project estimates;
System designs;
Implementation Designs;
Systems and programs specifications;
Systems and client documentation;
Testing requirement definitions;



Leading Joint Application Development sessions;
Leading teams in the development of new systems and enhancements to existing systems. As project leader, will provide both technical and general direction to project staff members;
Resolving problems related to service requests or production problems;
Utilizing the client's project management tools to monitor and review project personnel/activities;
Providing input into the performance of assigned staff, as required;
Conducting regular meetings with user contacts;
Liaising and communicating with all levels of management, and with other project teams to co-ordinate efforts;
Participating, as required, in enterprise architecture development. Ensures that all activities adhere to architectural principles, standards and process (unless an exemption has been granted); and,
Developing and enforcing policies, standards, and procedures for work carried out.

Skills and Qualifications



The qualified candidate must have:

Two (2) to three plus (3+) years in analysis, design, or programming with at least one (1) to two plus (2+) years of the following software: OpenText eDocs, Kofax Scan software, Fineos;
Experience working on a project team and is familiar with project fundamentals, general project skills;
Experience in project management;
Demonstrated competency in the following or other applicable technologies and skillsets:


Visual Studio .NET 2012 or greater;
Experience in Java development to support the Fineos platform;
Experience supporting EDMS solutions utilizing the OpenText platform;
Knowledge of High speed scanner software such as Kofax;



Strong research and technical reporting skills;
Good communication and leadership skills; will be interacting with a variety of internal and external stakeholders, technical and non technical;
Excellent understanding of high level architectural solutions;
Knowledge in system integrations is an asset;
Java and .NET development skills a strong asset;
The ability to manage multiple activities within established deadlines;
Demonstrated ability to complete technical reports and conduct thorough research;
Demonstrated ability to establish and maintain effective relationships and communications with supervisors, other employees, and vendors;
Demonstrated ability to create Design Specifications based on System Use Cases, User Stories, Business Use Cases, and/or Requirements Documents;
Demonstrated ability to create a prototype based on System Use Cases, User Stories, Business Use Cases and/or Requirements Documents; and,
Demonstrated ability to create System Use Cases or Analysis Documents based on Business Requirements.

Don't miss out on this opportunity, apply online today!



Eagle is an equal opportunity employer and will provide accommodations during the recruitment process upon request. We thank all applicants for their interest; however, only candidates under consideration will be contacted. Please note that your application does not signify the beginning of employment with Eagle and that employment with Eagle will only commence when placed on an assignment as a temporary employee of Eagle.