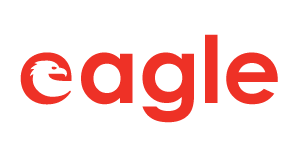 System Programmer/Developer, Level 3 from Eagle Professional Resources
Ottawa, ON K1P5V5
Eagle currently has a career opportunity for a System Programmer/Developer, Level 3 and we are looking to speak to qualified candidates with the skills and experience outlined below.


This position is a five (5)-month contract located in Ottawa, ON to start in November.


As the System Programmer/Developer, Level 3, you will be responsible for:
Evaluating existing solutions to determine their best fit and their reusability and adaptability;
Analysis of the functional requirements to identify potential solutions;
Defining input/output sources, including detail system requirements for the technical design phase, and obtaining approval of the solution's proposal;
Designing and documenting in detail all solutions components, their interfaces and operational environment;
Design data structures and files, sub-systems and modules, programs, and production monitoring procedures, testing strategy and systems;
Documenting system design, concepts and facilities, presenting and obtaining approval of detailed system design;
Developing program code adhering to Agency standards;
Adhering to quality assurance standards to be used during the development phase;
Analyzing performance and tuning system, and completing system documentation;
Supporting solutions in test and production environments;
Programming performance analysis and performance tuning;
Performing problem resolution/debugging;
Ensuring that quality assurance sessions are held on all deliverables produced;
Utilizing the agency standard tools and practices for developing, documenting and testing the system;
Reviewing documentation for transfer of knowledge and update training documentation; and
Supporting and using the selected methodologies.


Skills and Qualifications:


The qualified candidate must have:
Minimum ten (10) years of experience in the category;
Minimum of five (5) years of software development lifecycle (SDLC) experience.;
Minimum of five (5) years of software development lifecycle (SDLC) experience.;
Four (4) years experience in last 8 years in the analysis, design, development, testing and maintenance of COBOL programs in CICS or batch environments;
Experience Problem Solving using automated testing/debugging tools;
Experience using technical COBOL to provide data conversion/transformation;
Experience in optimizing program performance;
Experience with Scrum;
Experience with Agile Methodology;
Experience using DB2;
Experience in Debugging Methodology; and,
Analytical Skills.


Don't miss out on this opportunity, apply online today!


Eagle is an equal opportunity employer and will provide accommodations during the recruitment process upon request. We thank all applicants for their interest; however, only candidates under consideration will be contacted. Please note that your application does not signify the beginning of employment with Eagle and that employment with Eagle will only commence when placed on an assignment as a temporary employee of Eagle.


JOB# 63923