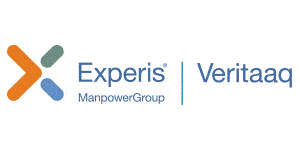 System Software Specialist C++ at VERITAAQ
Montreal, QC h3h2n7
Opportunity located at Ville St-Laurent, Montreal
SYSTEM SOFTWARE SPECIALIST (C++)
Analyze, design and integrate flight simulator Software for simulation models.
Responsible for all phases of development starting from requirements through tests and final integration on a simulator.
In-depth technical knowledge to develop hyper realistic and real time simulation models for a broad range of systems such as the autopilot, pneumatic, electrical, hydraulic, communication systems, etc.  The idea is to replicate disaster scenarios in a controlled environment to prevent real life tragedies.
Possibility to express your creativity and initiative in developing graphical effects to be as realistic as possible.
International customers with specific needs and technical challenges.
Design and implement real-time simulation models for reproducing the various aircraft sound and vibration effects.
Interact directly with the customer both at work and at the customer's site.
Periodic shift work and international travel.
Opportunities to work in the simulators frequently.
REQUIREMENTS
Bachelors or Master's in Electrical, Mechanical, Software or Physics engineering. Aeronautics option an asset.
Knowledge of real-time programming (C/C++) in a UNIX/Linux and Windows environment.
Very good organization and time management skills in order to manage many projects in parallel.
Good communication, spirit and teamwork skills.
Bilingual is an asset.
New graduates student are welcome to apply for this role. Please send your unofficial transcript with your application,
Please send me your CV at

jean-sebastienmb@experis-veritaaq.ca