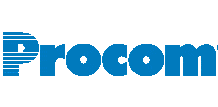 Systems Analyst at Procom
Calgary, AB
Client ID: 273783

Systems Analyst
On behalf of our client, Procom is searching for an Systems Analyst for a 18 month contract in Calgary, AB.

Systems Analyst Job Details
IT Client Solutions Transportation section requires a Systems Analyst to work on projects within its Transit project portfolio.
The resource will work closely with the clients to collect requirements, perform system analysis, provide project documentation, coordinate project tasks with stakeholders, monitor implementation progress, help clients on UAT, release projects to production, and transfer solutions to support team. 

Systems Analyst Responsibilities 
The work is related to vendor software implementation projects under IT Client Solutions Transportation's Transit project portfolio.
Projects may include Transit specific projects and others as required within the overall Client Solutions portfolio.
The resource will be part of the IT team and will be working as a System Analyst.
All the deliverables should meet QA and quality standards. 

Systems Analyst Must Have Skills
Vendor software implementation experience (5+ yrs.)
Gathering and analyzing requirements (5+ yrs.)
Identifying and analyzing technology related issues (5+ yrs.)
Experience with Oracle or other relational databases (5+ yrs)
Problem-solving and analytical skills (5+ yrs)
Coordinating with multiple internal/external stakeholders (5+ yrs)
Experience with project Management/Software solution methodologies (5+ yrs)
Strong written and verbal communication skills (5+ yrs)
Ability to develop trusted relationships with clients and internal service providers (5+ yrs.)
Ability to work with minimum supervision in a team environment, demonstrating innovation, initiative, a customer service focus, positive ambassadorship and the ability to meet commitments (5+ yrs.)

Systems Analyst Nice to Have Skills
Experience working in large organizations
Creating and managing project plans in Project Online
Software development experience
Creating test plans and coordinating User Acceptance Testing Previous work experience with Municipal, other Government Organizations, or equivalent endeavors. 

Systems Analyst Start Date
June 10, 2019

Systems Analyst Contract Length
18 months