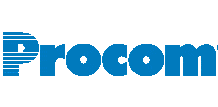 Systems Analyst - Contract from Procom
St. Jacobs, ON
Client ID: 280155
Systems Analyst Procom KW is searching for a Systems Analyst for a contract position for our client based in the Waterloo Region.
Systems Analyst Job Details
Primary deliverable is Logical and Physical Solution Architecture along with supporting documents such as project estimates. This involves working with Enterprise and Technical Architecture to understand the potential solutions to meet the business needs.
Systems Analyst Responsibilities
Selecting/procuring services and software from vendors
Configuring 'Off the Shelf' solutions including interaction with vendors
Supporting client's project team members through the development and implementation stage of projects Providing leadership, coaching, and mentoring to other team members.
Must meet deadlines with a high level of quality, while adhering to architectural principles and following defined processes.
Must establish a good working relationship with team members and management to ensure that issues are escalated in a timely and appropriate manner.
In addition to agile/scrum environment may also be part of traditional waterfall projects.
*May be required to work irregular hours to support the applications or to meet deadlines.
Systems Analyst Mandatory Skills
Post-secondary education in programming or systems analysis. Diploma or degree preferred.
Knowledge of relational databases, experience with Oracle is preferred.
Must have an understanding of ITIL or Software Development best practices and processes.
Must have strong problem-solving, communication, collaboration, and people skills.
Must have initiative, be results-oriented, and able to work independently and in teams.
Systems Analyst Start Date
Immediate
Systems Analyst Assignment Length
6 Month Contract