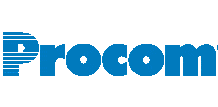 Systems Analyst - Level 2 at Procom
Oshawa, ON
Client ID: 275360
Systems Analyst - Level 2
On behalf of our client in the Government Services Sector, PROCOM is looking for a Systems Analyst - Level 2.
Systems Analyst - Level 2 – Job Description
Development of the Request for Bid (RFB)
e-payments & e-filing solution implementation and rollout;
RFB approval, issuance, evaluation and contract award
implementation and rollout of the new solution and decommission of current solution
Lead/participate in workshops to gather/verify transformational business requirements as well as functional and systems specifications and identify options/recommendation for potential technical solutions
Lead the development and execution of solution delivery plans and schedules, as well as transition plans and schedules.
Demonstrated experience in developing and delivering training and end-user documentation.
Assist creating project management deliverables and identifying conflicts, issues, risks and mitigation strategies.
Provide systems analytical leadership while liaising with internal/external stakeholders including vendors.
Lead the execution of detailed analysis, options and recommendation for modernized and transformational technical solutions to meet business needs.
Lead development/approvals of complex test strategies and test plans.
Lead preparation of test cases, test scripts and execution in all test phases.
Leadership experience documenting, reviewing and recommending changes to complex unit, system, acceptance and performance testing deliverables.
Leadership experience creating/delivering systems documentation and training material.
Leadership experience with implementation and post implementation support.
Systems Analyst - Level 2 – Mandatory Skills
Experience with large transformation initiatives.
Experience in systems analysis on business systems transformational initiatives.
Experience in systems analysis delivery of digital solutions, strong experience in portal preferred.
Experience in systems analysis for implementing payment channels for banking systems and payment brokers, e.g. interac / moneris.
Systems Analyst - Level 2 - Assignment Start Date
ASAP – 8 months to start
Systems Analyst - Level 2 - Assignment Location
Downtown Toronto