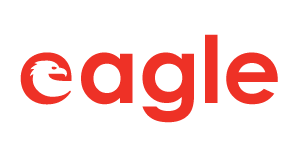 Systems Analyst Level 3 at Eagle Professional Resources
Ottawa, ON K1P5V5
Eagle is currently seeking a Systems Analyst Level 3. This is a ten (10) month, contract position scheduled to start in April.


Key Responsibilities


The successful candidate will be responsible for:
Planning, designing and implementing information systems; and,
Analysing, designing, developing and tests various programming systems, including coding, testing, debugging and documenting programs.


Skills and Qualifications


The qualified candidate must have:
Five (5) years in the last seven (7) years of experience in conducting analysis, design, implementation, and one (1) year in last seven (7) years in object-oriented solutions project;           
Three (3) years of experience within the last six (6) years in JAVA (Swing) development;
Must have three (3) years of experience within the last six (6) years in Graphical User Interface development; 
Experience in Relational DBMS;
Experience in Agile SCRUM;           
Experience in JAVA (Swing, EJB, WebLogic & Design Patterns);                         
Experience in Database Management Systems DBMS such as SQL & Data Modeling);    
Experience in Automated Testing and Build Tools such as Junit, Jenkins, FEST, FitNesse;                                   
Experience in Agile Scrum;   
Analytical Experience; and,                          
Experience IT life cycle - Object Oriented.  


Don't miss out on this opportunity, apply online today!


Eagle is an equal opportunity employer and will provide accommodations during the recruitment process upon request. We thank all applicants for their interest; however, only candidates under consideration will be contacted. Please note that your application does not signify the beginning of employment with Eagle and that employment with Eagle will only commence when placed on an assignment as a temporary employee of Eagle.