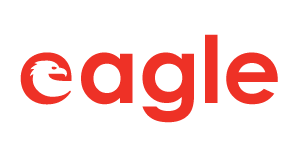 Systems Analyst from Eagle Professional Resources
Toronto, ON M5C3G7
Eagle currently has a career opportunity for a Systems Analyst and we are looking to speak to qualified candidates with the skills and experience outlined below.


This position is a 6-month contract located in North York, ON to start in December.


As a Systems Analyst,  you will be responsible for:
Estimate, design develop and implement Kofax solutions for business projects using both Kofax Capture and Kofax Transformation Module
Apply analysis skills to understand and assess the impact of infrastructure and technical changes within the environment;
Identify and participate in system renewal, stability, upgrade, and business continuity projects
Provide ongoing support of the Kofax suite of tools and application systems in our environments, including responding to service requests, problem analysis, resolution, escalation, and reporting as necessary
What we're looking for:
Certification and/or working experience with Kofax Capture and Kofax Transformation Module
Proven analysis and development skills preferably with a degree in Computer Science, related technology degree/diploma, or equivalent experience
Experience with integrating and supporting vendor packages in an established production environment consisting of various technologies and platforms
Microsoft distributed or web application development and support experience
Strong working background with client-server environments and exposure to web-based applications
Proven technical lead capabilities, able to mentor junior developers
Solid problem-solving skills
Ability to work independently as well as being a strong team player with the ability to work effectively in a multi-site environment
Experience with .Net, IIS, VB and SQL server in a distributed Microsoft environment
Excellent organizational skills with the ability to handle several tasks efficiently
Excellent verbal and written communications skills;
Experience with relational databases (SQL Server, Oracle) and stored procedures
Experience with System Development Life Cycle Methodologies;
Background with Change Management and Release Management process;
Experience with Reveille monitoring tools;
Experience with source code management tools and Ansible automation.;
Understanding of web and distributed application development.;
Experience with the FileNet P8 suite of tools.


Don't miss out on this opportunity, apply online today!


Eagle is an equal opportunity employer and will provide accommodations during the recruitment process upon request. We thank all applicants for their interest; however, only candidates under consideration will be contacted. Please note that your application does not signify the beginning of employment with Eagle and that employment with Eagle will only commence when placed on an assignment as a temporary employee of Eagle.


JOB# 64264