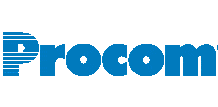 Systems Analyst from Procom
Winnipeg, MB
Client ID: 295508
System Analyst - Winnipeg, MB

On behalf of our client, Procom is seeking a System Analyst for a 12 month contract in Winnipeg, MB.

System Analyst Job Details

Creates test data and verifies accuracy and completeness of created software components by testing in accordance with established criteria and standards.

System Analyst Responsibilities 
Develop requirements, feasibility, cost, design, and specification documents for new or production systems. 
Gather and analyze data for the conduct of studies to establish the technical and economic feasibility of proposed computer systems.
Analyze functional requirements to identify information, procedures and decisions flows and recommend alternatives for solutions. 
Define and document interfaces of manual to automated operations within sub-systems, to external systems and between new and existing systems.
Define input/output sources including a detailed plan for technical design phase.
Define and document all systems components, their interfaces and operational environment.
Define data structures and files, sub-systems and modules, programs, batch, online, production monitoring procedures, testing strategy and systems.
Document systems design, concepts and facilities, present and obtain approval for detailed system design.
Translate business requirements into systems design and technical specifications. 
Work with developers to model and produce functional prototype and an operational system including all forms, manuals programs, data files and procedures.
Implement systems to support projects, departments, organizations or businesses. 
Create, update and maintain procedures and standards.
Maintain up-to-date business knowledge of standards, policies and processes.
Provide expert consultation in production system analysis, performance, scalability security and maintenance.
Analyze and coordinate data file conversions including completing mapping, interfaces, mock conversion work, enhancements, and actual conversion and verify completeness and accuracy of converted data.
Work with importing / restructuring files and data from various sources and in diverse formats.
Contribute to the work breakdown structure and Project Plan.
Duties for each project may also include:
Maintains historical records by documenting program development and revisions.
Evaluates, modifies and tests existing software.
Assists with the preparation of operational documentation for the system users and support teams.
Prepares software utility documentation according to established departmental and divisional standards.
Coordinates change and implementation activities in accordance with established criteria and standards.
Analyzes current systems through review of documentation and interviews with IT clients.
Troubleshoots productions systems.
Installs selected vendor software and evaluates new packages.
Prepares or provides input into one or more of the following: o Feasibility studies; cost benefit analysis or business case
Requirement definitions
Conceptual design documents
Plans
Project estimates
System designs
Implementation Designs
Systems and programs specifications
Systems and client documentation
Testing requirement definition
May lead Joint Application Development sessions
Assist with leading teams in the development of new systems and enhancements to existing systems
Resolves problems related to service requests or production problems
Provides input into the performance of assigned staff, as required.
Conducts regular meetings with user contacts.
Liaises and communicates with all levels of management, and with other project teams to co-ordinate efforts.
Participates, as required, in enterprise architecture development. Ensures that all activities adhere to standards and process (unless an exemption has been granted)
Develops and enforces policies, standards and procedures for work carried out in this area. 
System Analyst Mandatory Skills
7+ years of Systems Analyst Experience,  Preferably with a recognized professional certification.
Business analyst background/experience
Experience gathering requirements and writing business use cases
Experience working on security projects an asset
Experience with CASBY, configuration management or GRC Implementation experience an asset
Strong communication skills and abilities to work with multiple stakeholders
Strong organizational skills, collaboration and teamwork skills

System Analyst Assignment Length

12 Months

System Analyst Job Location

Winnipeg, MB