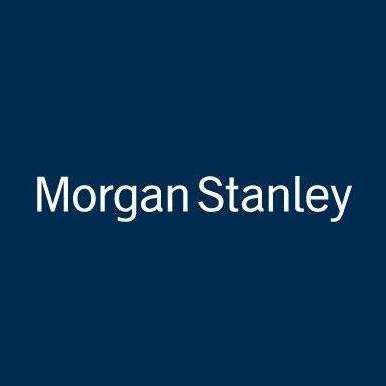 Team lead, Fullstack development 3143965 at Morgan Stanley Services Canada Corp.
Montreal, QC
Company Profile

Morgan Stanley is a global financial services firm and a market leader in investment banking, securities, investment management and wealth management services. With offices in more than 43 countries, the people of Morgan Stanley are dedicated to providing our clients the finest thinking, products and services to help them achieve even the most challenging goals.
As a market leader, the talent and passion of our people is critical to our success. We embrace integrity, excellence, team work and giving back.

Technology

The Technology division partners with our business units and leading technology companies to redefine how we do business in ever more global and dynamic financial markets.
Our sizeable investment in technology results in leading-edge tools, software, and systems. Our insights, applications, and infrastructure give a competitive edge to clients' businesses—and to our own.

Technology Risk's (Tech Risk) mandate is to enable the Firm to manage its technology related risks. The department executes the first line of defense technology risk management capabilities and implements proactive, comprehensive and consistent risk management practices across the Firm. 
Tech Risk protects the Firm's information, systems and infrastructure from cyber and insider threats; ensures the secure and stable delivery of services to our clients; and adjusts to risks presented by an evolving threat landscape. The department delivers a range of operational capabilities, as well as suite of advanced detection, monitoring and analytics, and also provides expert advice on secure design and development and control effectiveness. Tech Risk manages responses to regulatory and client inquiries about the Firm's technology environment and ensures Technology divisions meet governance and oversight obligations along all lines of defense, driving material and measurable risk reduction. Tech Risk maintains strategic relationships with external entities, both public and private, to facilitate information sharing and innovation in financial services, technology and government, and is also responsible for building risk education and security awareness programs to increase vigilance across the Firm.

Position Description:

We are looking for a developer with leadership and management experience to be responsible for the design, architecture, implementation, enhancement and maintenance of an access management data platform.
The candidate will be part Technology Risk - Access Management department. As a bank entrusted with the responsibility of protecting the financial interests of millions world-wide, we are required to ensure their information and assets are properly protected against risks such as data leaks and fraud.
The role requires someone who is self-motivated, with strong analytical and problem solving skills, a quick-learner and comfortable working across numerous technologies. The ideal candidate takes ownership of critical problems as he/she works through the full project lifecycle from problem analysis to successful timely delivery of the solution.
 
As the firm adopts a top-down led Agile/DevOps transformation, the candidate would be a core member of an agile team.
A strong interest in learning about the business will also contribute to the candidate's success in the team.
Responsibilities:
- Act as the team lead of small team (5 to 10 people)
- Deliver high quality technical solutions to global stakeholders in an Agile environment
- Build strategy for our data platform
- Remove technical and process related blockers by applying Agile principles to maximize the efficiency and effectiveness of the team
- Communicate and endorse adherence to development and quality standards and monitors adherence on an on-going basis
- Report timely and accurate development related information to relevant parties, as required
- Acts as an advocate for change management, encourages innovation and creativity in technology solutions
- Help in recruiting, directs, motivates and develops staff, maximizing their individual contribution, their professional growth and their ability to function effectively with their colleagues as a team
Required Skills  
- 10 + years of relevant experience
- Experience with Java and JavaScript development 
- Bachelor Degree in Computer Science or related field
- Past experience in coaching/mentoring junior level employees
- Experience in medium to large scale Java multi-threaded applications
- Strong OO design skills
- Experience with relational database and SQL
- Team player with an appetite for complex computer science problems
- Positive attitude and energy
- Experience with Unit Testing
- Familiarity with data movement and data modeling

Nice to have
- Previous experience as a  team lead
- Kafka
- Spark
- Spring Framework
- UNIX
- Gem Fire
- Agile/DevOps experience
- Familiarity with GIT/Jenkins
- REST, XML, JSON
- Experience with In-Memory databases
- Experience with DB2 databases
Knowledge of French and English is required.

Morgan Stanley is an equal opportunities employer. We work to provide a supportive and inclusive environment where all individuals can maximize their full potential.