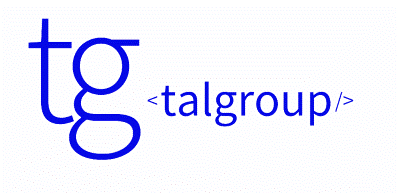 Team Lead, Software Engineering (Python) from TAL Group Inc
Toronto, ON
Hiring a full-time Team Lead, Software Engineering in Toronto, ON! Are you a highly proficient software engineer with team leadership experience? Does the challenge of building and mentoring local and remote teams that will be at the forefront of new product development for a well renowned organization in its space appeal to you? If so, please let's have a chat.

This is an exciting opportunity to join a client that has done some exceptional work in the past few years and is growing exponentially, here in Toronto and internationally!

Perks You'll Love
- Competitive compensation, including shares, bonuses & RRSP matching
- Join one of the Canada's Best Workplaces (Medium) and a Greater Toronto Top Employer
- Central workplace connected to the PATH network of shops/restaurants
- Flexible work hours & casual dress every day!
- Marvelous Snack Cart Fridays incl. fresh refreshments & snacks
- Fun team activities, including bowling, movie nights, paintball & more

About the Job
As the team lead, you are first and foremost a keen problem solver- someone who can address programming problems, people problems and process-driven problems. We are looking for a software engineering team lead who loves mentoring and helping others develop into amazing engineers. This is an opportunity where you can stay technically hands on while also improving your leadership skills. The ideal candidate will have solid experience with developing scalable software applications and have success in leading a team of highly motivated, collaborative and intelligent group of developers.

What You'll Be Doing
- Maintain a happy team culture, while cultivating the career growth of your team
- Provide constructive feedback to all team members
- Manage and improve documentation
- Lead initiatives within the team and department, enabling teammates to achieve technical and career objectives
- Hands-on-keyboard writing code- 50% of your time
- Lead the development of new functionality in the product and its interface which is RESTful in nature
- Drive development activities of your team in close collaboration with technical leaders, scrum masters and product managers.

What You're Bringing
- Experience in all levels of development, including front-end, back-end and infrastructure
- Strong Python development experience, minimum 4 years (Apache, Django, Flask)
- Minimum 1 year team lead experience
- Automated testing and continuous integration experience
- Agile experience
- Strong communication and interpersonal skills
- Excellent problem-solving skills

Other Skills We'd Love to See
- Experience building web applications for consumer focused, transaction driven, e-commerce platforms
- Experience with multiple dev languages
- Knowledge of building and deploying highly available and redundant infrastructures
- Experience with SQL and NoSQL databases

We Are An Equal Opportunity Employer
All qualified applicants will receive equal consideration for employment without regard to race, color, religion, gender, gender identity or expression, sexual orientation, national origin, genetics, disability, age, or veteran status.

Canadian Work Authorization
All applicants MUST be authorized to work in Canada. Any applicants not meeting this criteria will not be notified and will not be considered eligible for the position.