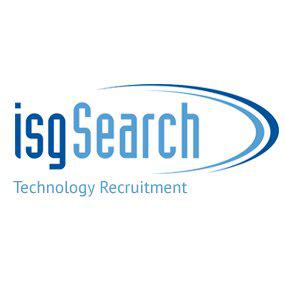 Technical Architect at isgSearch
Toronto, ON
Our client…

Our client, a leading Financial Services company in the GTA, is seeking a Technical Architect to join their growing team in Canada or the US.

What's in it for you?

Our client is located downtown Toronto and has offices in New Jersey, they offer a competitive compensation & employee benefits plan as well.

Responsibilities:


Spearhead all application development activities and align with Enterprise product strategy
Understand business and systems requirements
Design solutions for applications/data/processes/interfaces/controls/outputs/environment/infrastructure tools using UML - use cases, activity/sequence/flow/class/ER etc. diagrams
Translate given requirements into HLD/LLD/IDD which adheres to architecture-design-development principles/guidelines, performance/security guidelines, industry best practices
Lead the application development activities
To serve as point of escalation for any issues arising whilst during development/testing/deployment/roll out phases Liaise with Testing/Implementation/application support/Infrastructure teams
Address ad-hoc technical system issues arising in production environment
Conduct POCs and suggest on adoption of new technologies
Must Have:
Coding skills :-Java, C/C++, build and deployment, RESTful APIs, UML, etc.
Acquittance with Spring boot, NO SQL DB, Cloud native architecture, Python, Node.js, UI skills - JSP/ JavaScripts / HTML5, Oracle -PL/SQL, configuring Application servers for Performance, Security, HA & AS Clustering, Use of CI/CD Frameworks & tools - Spring, Jenkins, Zephyr / Maven, Jtest/ Sonar; JUnit; Use of Repositories -Artifactory / Nexus, Bit Bucket.
Must have experience in either of the following domain -Payments / Collections / Cash Management, Etc.
Experience in architecting, high level designing, design tools and diagrams, application and data modeling, reviewing detailed design
Experience in latest architectures, design patterns in web, internet, intranet, farming, security, loading, cloud & preferably mobile technologies
Exposure in Products design / architecture and hands-on and experience in start-up are preferred


isgSearch is a member of the ISG Group of Companies, operating in Canada since 1990. Throughout the 1990's, ISG (Informatics Search Group) was built into one of Canada's leading search firms, and sold in 1998 to a leader in North American Recruitment & Solution Services. In 2007, the same ownership that drove ISG to success, created isgSearch with a boutique-style approach, catering to the very specific needs of hiring clients and talented professionals in the IT space.

$519.00 - $100,000.00 /year