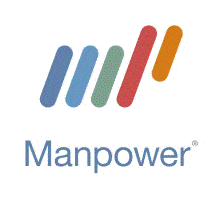 Technical Recruiter - Calgary at Manpower Alberta
Calgary, AB T2P 3P8
Technical Recruiter - Calgary
For over 60 years, Manpower, a global leader in the placement industry, has been partnering with a diverse client base to create and deliver custom, innovative workforce solutions to help them and you win in the changing world of work.

Manpower is currently hiring for a permanent, full-time Technical Recruiter role based in Calgary, AB. As a Technical Recruiter, you will be focusing predominately on the IT vertical, with some Engineering and other Technical positions. If you're seeking a fast paced, challenging environment and excel in identifying top talent, as well as account management, then this is the position for you.

Key Responsibilities for the Technical Recruiter role:
• Complete Recruitment cycle from obtaining the order, creating adverts, screening resumes, in person/phone interviews and reference checks, for professional and technical roles
• Ongoing Account/Relationship Management
• Prospect new business opportunities to grow customer base
• Strong communication skills to effectively coach and counsel contract employees to facilitate success in their role, as well as ensure job satisfaction
• Match companies and candidates
• Develop and maintain relationships with contingent workforce candidates, associates and clients
• Attend Hiring events, career fairs, and networking opportunities

For our Technical Recruiter, we require:
• staffing industry experience is a must
• minimum 2 years' recruitment experience in technical industries
• one year sales experience
• Strong computer skills –MS Products
• Experience handling high volume of work in a fast paced environment
• Own vehicle with a valid driver's license

Manpower offers generous time-off & vacation, flexible work hours, and comprehensive benefits which include Medical, Dental, and Life Insurance coverage.
If you are interested in this opportunity, and you meet the qualifications listed above, please send your resume (in confidence) to shelley.levasseur@manpower.com citing "Technical Recruiter" in the subject line.
Manpower would like to thank all applicants for their interest; however, due to the number of individuals applying to positions at Manpower, only successful applicants will be contacted. All other resumes will be retained for future opportunities.