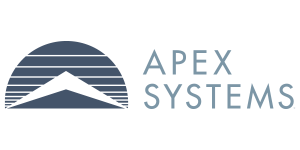 Technical Specialist (Credit Cards) at Apex Systems
Toronto, ON M4W1A5
Technical Specialist - Credit Cards
Apex Systems is a Global IT Services Firm and our Staffing practice is looking for a Technical Specialist with extensive credit cards domain knowledge, to place at our client, a Big Five Bank. You will be joining a highly collaborative, fast paced and high performing team. 
Client: Big Five Bank 
Contract: You will start end of March for a 6 months contract with the possibility for extension based on performance. 
Line of Business: Personal & Business Banking Technology
Estimated Start Date: ASAP
Length of Contract:  6 months
Possibility of Extension: Yes
Working Location: Remote to start and then Downtown Toronto in the future (COVID dependent) 
Working Hours: standard business hours, 37.5hrs/week, Monday-Friday
Dress Code: Business Casual
Group Info:
The Personal & Business Banking Canada group works to translate business needs for customer and employee facing applications, either for the creation of a new application or enhancements of  various existing applications, particularly online banking products and credit card products. The Technical Specialist will be supporting the migration from one credit card vendor to another. 
Group Culture:
This candidate will be working with a multiples teams across various lines of business within the bank, this candidate will regularly be working with
Technology Project Managers, Developers, Business Analysts, Solution Architects, Engineering/Architect Team, Testing Teams, and Vendors
Business and Delivery Teams 
The team is incredibly close-knit, collaborative and high performing.   
Role Responsibilities Include (but are not limited to):
The Technical specialist will be responsible for effective software development activities for Canadian P&BB Technology.

The position requires a self-starter with strong software development skills, and proven experience delivering complex technology projects

The Technical specialist is responsible for delivery of quality software solutions which includes analysis, design, development, implementation, and support of applications to ensure alignment with IT strategies and adherence to relevant enterprise standards.
This is not a hands on development role. Day to day will consist of providing technical consultation/expertise, meetings, following up with different team members, driving delivery forward.
Leads software development for Canadian P&BB Technology
Leads large initiatives with multichannel, multiplatform, multivendor impact
Provides coaching and guidance to team members and/or may act as a team/project lead in order to foster professional development of the Application Software Development staff.
Leads process and application improvement opportunities to improve the reliability and extensibility of the application and to improve the overall Service Level Agreement (SLA)
Liaises with third party vendors, when appropriate, to ensure that the integration of third party products and existing applications and systems is practical and feasible given the underlining technologies
Leads/participates in software development Process Action Teams and contributes to the continuous improvement of the Software Development Life Cycle (SDLC) processes for the overall effectiveness of the development process
Must-Have Skills:
Possesses a university degree/college diploma and/or 10+ years software development experience
Experience in credit card/debit chip cards, including EMV requirements
Recent Banking Experience Highly Preferred 
Experience working with issuer, personalizer, and host systems
Experience in leading technology teams with varied technology platforms
Demonstrates expert knowledge of design and analysis methodology and application development processes from both an industry and banking perspective
Experience driving technology solutions involving multiple teams
Exhibits expert understanding of Software Development Life Cycle (SDLC) (including emerging trends in DevOps and Agile), Quality Assurance requirements, and software development control and release procedures with a strong focus on automation
Demonstrates expert understanding of relevant and emerging technologies and industry directions
Strong Nice to Have: 
Experience working with or at Gemalto/Thales, Giesecke & Devrient or TSYS
Soft Skills:
Possesses solid analytical skills for complex problem solving. Is able to manage multiple priorities 
Demonstrates relationship management skills
Possesses several years of proven success as a technical team leader
Ability to adapt and quickly develop in-depth technical understanding of new/different applications and technology platforms
Demonstrates solid organizational skills
Experience in working effectively with different technology and business teams
Exhibits solid communication skills, both written and verbal
Possesses expert understanding of relevant technologies
Demonstrates solid leadership skills and independence
A solid background in applications development
Interview Process:
2 Rounds of Virtual Interviews with Manager and Technical Lead
If your profile meets 90% of the above requirements please apply on the medium you are seeing this posting on, in addition please send your resume in word format to karauz@apexsystems.com  
EEO Employer
Apex Systems is an equal opportunity employer. We do not discriminate or allow discrimination on the basis of race, color, religion, creed, sex (including pregnancy, childbirth, breastfeeding, or related medical conditions), age, sexual orientation, gender identity, national origin, ancestry, citizenship, genetic information, registered domestic partner status, marital status, disability, status as a crime victim, protected veteran status, political affiliation, union membership, or any other characteristic protected by law. Apex will consider qualified applicants with criminal histories in a manner consistent with the requirements of applicable law. If you have visited our website in search of information on employment opportunities or to apply for a position, and you require an accommodation in using our website for a search or application, please contact our Employee Services Department at employeeservices@apexsystemsinc.com or 844-463-6178.
Restricted/Deferred Share Units
Life Insurance
Medical, Dental and Vision