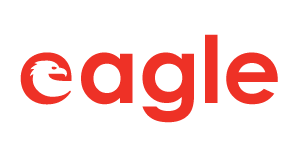 Technical Specialist from Eagle Professional Resources
Edmotnon, MB R3L2T4
Eagle is currently seeking a Technical Specialist for a six (6) month contract opportunity, scheduled to begin immediately.


Key Responsibilities


The successful candidate will be responsible for:
Estimating, designing, and managing the build coordination of technical infrastructure solutions related to these domains for the client;
Working closely with security, architecture, operations, business, and privacy entities to transpose technical requirements into designs that balance operational sustainability and business functional need for key infrastructure and applications;
Identifying and articulating risk, service impacts and timelines in an effective manner; and,
Designing the most effective technical infrastructure solutions leveraging existing shared service models, standards, and digital best practices.


Skills and Qualifications


The qualified candidate must have:
A Degree in a relevant discipline;
Experience with PRINCE2;
ITIL Certification;
Five (5) years' experience in a Technical Lead role developing solution designs;
Five (5) years' experience leading solution design, technical infrastructure implementation, and operationalization of including provisions for disaster recovery;
Five (5) years' experience producing written technical documentation;
Three (3) years' experience working with modern data center patterns for private cloud architectures including converged/Hyperconverged infrastructure, VMware, Citrix XenApp, Microsoft Windows Server, Red Hat and Microsoft SQL Server;
The ability to work independently; and,
The ability to multi-task and working on multiple projects concurrently.


Don't miss out on this opportunity, apply online today!


Eagle is an equal opportunity employer and will provide accommodations during the recruitment process upon request. We thank all applicants for their interest; however, only candidates under consideration will be contacted. Please note that your application does not signify the beginning of employment with Eagle and that employment with Eagle will only commence when placed on an assignment as a temporary employee of Eagle.