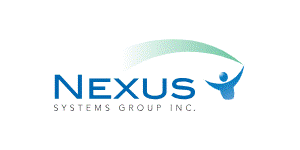 Test Automation Developer x2 at Nexus Systems Group
Guelph, ON N2J4C7
Test Automation Developer (Contract)


    Location: Guelph

   Duration: 6 months


We're looking for a skilled developer who is eager to find application bugs by creating automated test frameworks and scripting test scenarios.


 


As Test Automation Developer (Contract) within the QA Team, you will accelerate and improve the quality and products and services by testing our new web applications. Focusing on the design, development, and implementation of test code, you will create and maintain automated test suites to support continuous deployment our products and environments. You will also work with onsite and remote development teams to ensure quality throughout the development process by reviewing coding practices, participating in code reviews, and reviewing requirements from a unit test and QA perspective. As a member of the team, you'll work with remarkable individuals and colleagues who support each other in achieving high performance.



In this role, you will:
Develop and maintain automated API and UI test frameworks

Design tests within the API and performance test frameworks

Create tools to support manual test activities, such as generating test data and users, configuring environments, and automating verification of test results
You should have:
A technical college or university credential in Computer Science, Information Technology or another related area

Development experience with C#, SQL, and Visual Studio

RESTful API development or testing

An interest in software testing, with demonstrated capability in either a software development environment or automated test development

Outstanding analytical skills

A drive for continuous technical and process improvements

Experience with Microsoft Unit Testing Framework, NUnit, JUnit, or another similar test framework

Experience using Visual Studio Team Services / VSO / TFS, JIRA, Integrity, or other similar SDLC tool
Desired experience with:
Experience with Jmeter, or other performance testing scripting languages

Test scripting in Selenium WebDriver, Protractor, or Appium

Any the following: Java, MS SQL Server, Bootstrap, XML, Angular, IBM Cognos 10.1

Various testing strategies and methodologies, especially Session-Based Exploratory Testing