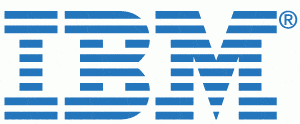 Tester ( L2 / Intermediate) at IBM CA
Winnipeg, MB
The IBM Resource on Demand Team is seeking  a Tester  (L2 / Intermediate) for a contract opportunity in the Winnipeg area.
All work is currently  being performed remotely and will continue until the CLIENT  lifts the  restrictions
Mandatory Skills:
Canadian Federal Government Security Clearance Secret  or higher

A minimum of five (5) years of combined experience developing test scenarios and test scripts and managing and monitoring test plans for various levels of testing including:

Unit testing,

Integration testing,

and

Regression testing, including automating testing procedures, for Application Development or Application Maintenance.

Experience , in most of the  following,testing on Application Development or Application Enhancement projects that:

Use Java / JEE applications (1.7.0 or more recent);

Use Hibernate as a persistence framework:

Use Spring as an inversion of control framework;

Use Mojarra or another JSF framework as a web UI framework;

Use Oracle RDMS 11g or more recent for persistent storage;

Use an open source framework to implement web services;

Follow the Rational Unified Process as the software development process framework.

Experience in performing testing using automated testing and bug tracking tools, for bug and problem identification (e.g. JProfiler, Rational Suite, etc.).

E

xperience in test planning and test execution core competencies, including

Performing unit testing:

Performing integrated testing:

Performing performance testing:

Providing technical guidance to stakeholders during the user acceptance testing phase; and

Interacting with developers and Quality Assurance groups during Application Development.
We wish to thank all applicants for applying for this position, however, only candidates selected for prelim interviews will be contacted.
NO VENDORS OR AGENCIES PLEASE