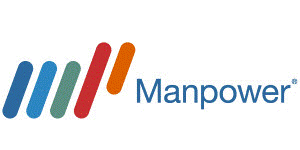 Tire Tech Assistant from Manpower
Halifax, NS
Are you a labourer capable of very physically demanding work? Do you have experience doing tire changing and tire busting? Or do you have experience as a mechanic? Are you looking to start work right away? Manpower has the opportunity you've been looking for.

On behalf of our client, a leader in local automobile sales and service, we are looking for temporary tire busters to assist during the busy tire changing season. This position offers you full-time employment and the opportunity to gain experience in an automotive company.

This is a full-time position for 2 months (hours between 7:30am-5:00pm, Monday-Friday + occasional Saturdays) at a pay rate of $12.00-$12.50 per hour. You will need a pair of steel toed boots, and you will also need to bring your energy and determination to work long, physically demanding hours.

What's in it for you?
* A great job starting ASAP
* $12.00-$12.50 + 4% vacation pay
* Weekly pay check
* Full time, day-time hours, Monday-Friday with occasional Saturdays
* 2 months of work with potential to be extended

What you will be doing?
* Seasonal tire busting
* Moving and storing tires
* Taking tires off vehicles
* Grinding and sanding down hubcaps
* Operating tire busting machine
* Loading tires into trunks
* Perform related duties as required

What will you bring to the role?
* Very strong, fit and energetic
* Labour experience
* Steel toed boots
* Clean criminal record
* Reliable transportation to and from work

Manpower offers associates valuable work experience, opportunities for training & development, and professional advice. Manpower also has great perks for associates including discounts on hotels, home & auto insurance, apparel, and much more!

ManpowerGroup recognizes the importance of providing an accessible and barrier-free environment. We are committed to creating a welcoming, fair and inclusive environment by offering equal opportunity to access our services. At ManpowerGroup, we are committed to providing accommodations, and will work with you to meet your needs.

Apply today! Call 902-422-1373 or email

halifax.ns@manpower.com

for more info!