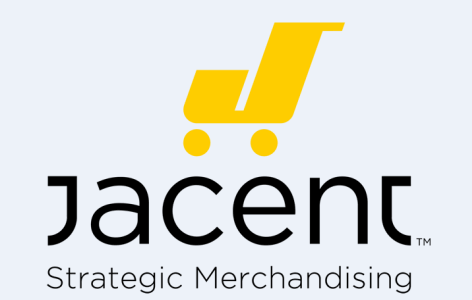 Training and Development Specialist at Jacent Strategic Merchandising, LLC
Ottawa, ON K1A 0B2
To be considered for this position please submit an application at:
https://www.appone.com/MainInfoReq.asp?R_ID=2624440


Training and Development Specialist II 

DESCRIPTION

The Training & Development Specialist II designs and administers programs that train employees and improve their skills and knowledge. The Specialist II is a professional level position, responsible for developing, coordinating and executing all training policies, practices and programs for assigned geography. This role develops custom training material based on the needs of the organization and delivers the material to a remote workforce using a variety of instructional techniques. This role will be required to work in a fast-paced dynamic environment that demands creativity, high quality, and consistency. The ideal candidate will be a leader and have a passion for improving the talent level across the organization. The ideal candidate should be a self-starter, quick learner, with a strong attention to detail, works well in independent situations, and has the ability to build relationships with business partners and the remote workforce they support. This role will need to maintain a high level of communication with the Sr. Training & Development Specialist, as well as other key stakeholders in the organization and exercise sound judgment.

Duties & Responsibilities

Exercise discretion establishing, monitoring and updating training policies and practices for the assigned geography.
Manage and develop training processes and programs within areas of ownership
Provide expertise, direction and support to managers on training initiatives within areas of ownership
Write, coordinate, and deliver training in support of workforce development
Select the best training methods or activities for a particular purpose and audience
Apply comprehensive knowledge of adult learning needs analysis, design & development, and delivery
Analyze and provide guidance on general training and development needs and programs
Uphold best practices and corporate education principles for training
Proactively work with business partners to define and resolve workplace performance challenges and opportunities
Participate in continuous improvement efforts and seeks opportunities to continuously improve
Consistent travel within area of ownership is required; as well as travel outside of area of ownership may be needed also
Understand and demonstrate safe work practices at all times to ensure a safe work environment.
Comply with all company policies and procedures.
Complete special projects and other duties as assigned by supervisor

 
POSITION REQUIREMENTS

Knowledge, Skills, and Abilities

Superior oral, written, and interpersonal communication skills with the ability to apply common sense to carry out instructions, interpret documents, understand procedures, write correspondence and speak clearly to employees
Ability to lead people effectively
Ability to assess training needs and objectives
Ability to handle and thrive in fast-paced work environments
Ability to form relationships with business partners and subject matter experts and leveraging their knowledge and expertise in writing training programs
Exceptional organizational and documentation skills
Ability to work efficiently with a high level of independence and initiative, self-motivated
Flexible and adaptable to change
Problem-solving ability
Excellent online and in-person teaching facilitation and presentation skills
Must be able to meet travel requirements
Ability to produce high quality work under time constraints with minimal supervision
Ability to learn quickly, analyze situations, and make decisions which support the business
Ability to perform multiple tasks and meet critical deadlines while maintaining accuracy and quality

Experience and Credentials

Bachelor's Degree in Org Development, Training & Development, Psychology, HR, Business or related field or equivalent years of experience.
Computer literate and proficiency with Microsoft Office products
Experience with facilitating training in live and virtual classroom environments
Minimum 2 years related retail store experience or training
Willingness to travel
Strong customer service orientation
Supervisory experience preferred
Experience with video editing including recording, editing, and deploying video and audio
Must have reliable access to a computer, internet and printer to use for company-related business
Proficiency with operating a smart phone or tablet and utilizing different mobile applications and internet for company business
Familiarity with industry best practices and standards preferred
Must be able to read, speak and understand English
Bilingual French highly preferred

 
FULL-TIME/PART-TIME
Full-Time  
 
 
 
 
EXEMPT/NON-EXEMPT
Exempt  
ABOUT THE ORGANIZATION
With the industry's largest database of retail intelligence, the deepest inventory of impulse products, and the most experienced team, we're the premier strategic merchandising partner to North America's retailers.

Jacent sources, warehouses, ships, and stocks over 3,500 impulse items to 14,000 retail stores across the US, Canada, and Puerto Rico. We create a strategic merchandising plan for each store-then place the ideal impulse items in the ideal locations, with follow-up re-ordering and re-stocking. In addition to our impulse business, Jacent offers retail insights and services, such as audits and shelf stocking, to help stores run at peak efficiency.

The result of our work is two-fold: By connecting consumers with the right items-even ones they didn't know they were looking for-we inspire shopping experiences. And in the process, we're helping our retail customers generate incremental sales. It's a win-win.

 
EOE STATEMENT
The Company will make all employment decisions regarding employees and applicants for employment without discrimination or harassment based on race, color, religion, gender, national origin, sexual orientation, age, disability, pregnancy, marital status, veteran status, alienage or citizenship status, creed, genetic predisposition or carrier status, status as a victim of domestic violence, or any other category protected by federal, state, or local law.  
HOURS AND PAY

Salary negotiable pending experience 

 
MID POINT

Ottawa, ON K1A 0B2 

 
ROUTE LOCATION INFORMATION

Remote position serving all of Canada. Must be willing to travel.