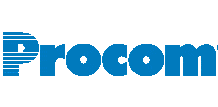 Translator & Editor - Bilingual English/French from Procom
Toronto, ON
Client ID: 286662
Translator & Editor - Bilingual English/French
On behalf of our client in the Banking Sector, PROCOM is looking for a Translator & Editor - Bilingual English/French.
Translator & Editor - Bilingual English/French – Job Description
The resource will be responsible for the French content intended for mobile applications, online banking and affiliate/subsidiary sites.
The role involves more translation/leveraging and updating the existing French content.
On occasion they will be translating from English to French and updating French content as required.
Also be checking accuracy, consistency, tone, typographical and grammatical errors of content translated by the vendor.
The English content is provided - must translate or send to vendor, and review to ensure accuracy and completeness.
Deliver concise engaging French content - Perform QA for accuracy, adherence to editorial standards and the Office Quebecois de la langue Francaise.
Ensure content from vendors, clients and external partners is accurate, meets organizational standards and best practices.
The resource will correct errors/omissions and flag them for feedback.
Work cooperatively with team members, clients and cross-functional teams
Provide in context tweaking. As member of a project team, resource will be required to reword or shorten French to better fit the context and/or meet space requirements.
They will perform adhoc emergency translations and contribute to the French Content library, Style Guide and Terminology Database.
Support the coordination of translation, Quebec Legal reviews and French editorial sign off
The resource will be responsible for managing the end to end translation process including liaising with stakeholders, vendors, project teams to make sure all necessary approvals are in place.
Translator & Editor - Bilingual English/French – Mandatory Skills
Fluent in French at a native-like level
Degree in English to French Translation and a few years of experience in a structured environment.
Background in marketing focused translation
MS Office - PowerPoint
Trados Studio
JIRA
Confluence
HP Quality center
Translator & Editor - Bilingual English/French – Nice to Have Skills
Digital experience
FI experience is a plus but not necessary
Accessibility experience
SEO experience
Translator & Editor - Bilingual English/French - Assignment Start Date
ASAP – 12 months to start
Translator & Editor - Bilingual English/French - Assignment Location
Downtown Toronto